Alberta Housing Market Registers Improved Conditions – Associations
Stronger demand and activity have compensated for pandemic-induced market doldrums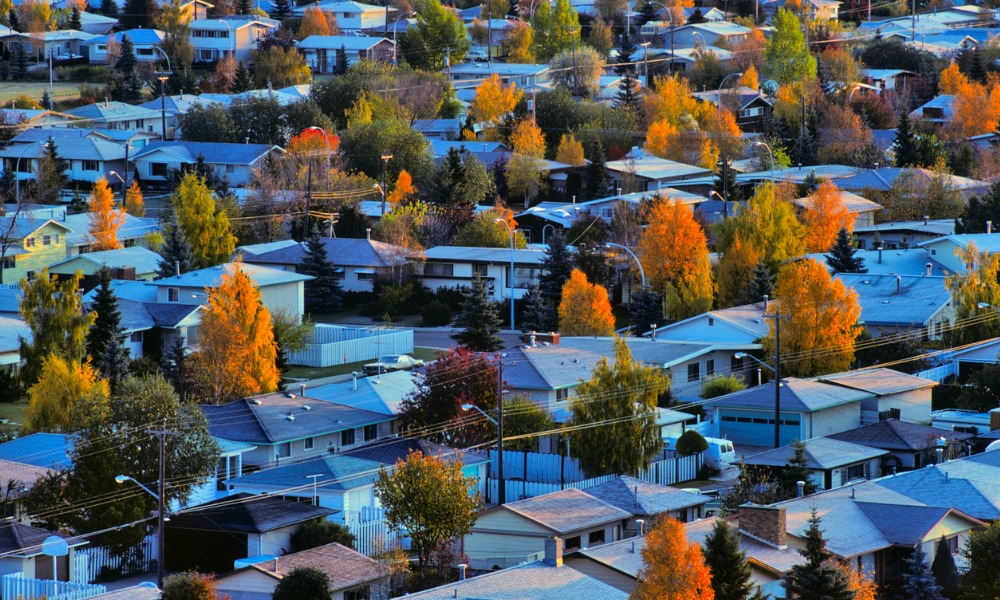 Despite pandemic pressures, major Albertan housing markets have been gradually moving towards more balanced conditions, according to the province's real estate associations.
Calgary saw a total of 2,151 home sales in August, representing a 37% annual increase and a 25% gain over long-term trends.
While sales have decelerated from the red-hot pace earlier this year, the year-to-date level of 19,516 sales was higher than the city's annual sales over the past six years, according to the Calgary Real Estate Board.
The benchmark home price in Calgary last month was $459,600, approximately 9% higher than August 2020 levels.
"Sales have far exceeded expectations throughout most of the pandemic, driven mostly by demand for detached homes. At the same time, supply could not keep pace and conditions shifted to favour the seller, something that has not happened in over six years," said Ann-Marie Lurie, chief economist at CREB. "With more buyers than sellers, prices rose, providing opportunity for many of the move-up buyers in the market. Over the past several months we have seen some adjustments in supply relative to sales, helping move us toward more balanced conditions."
Edmonton saw its total residential sales grow by 9.7% annually in August despite a 6.8% monthly drop, according to the Realtors' Association of Edmonton. New residential listings grew by 12.9% year over year, but fell by 6% from July. Overall inventory saw drops of 1.9% from August 2020 4.1% from July.
"The Edmonton market in August saw a healthy increase in new residential listings as compared to August 2020," said association chair Tom Shearer. "The year-over-year residential unit sales in the GEA were higher than August of last year, while we have started to see slight decreases in the month-to-month activity. The market is starting to balance out after a very busy 18 months with pricing increasing a nominal amount year over year."
By Ephraim Vecina21 Sep 2021
https://www.mpamag.com/ca/mortgage-industry/market-updates/alberta-housing-market-registers-improved-conditions-associations/310665?utm_source=GA&utm_medium=20210921&utm_campaign=MBNW-Newsletter-20210921&utm_content=CAB225E9-A56E-4453-BA7A-30CBD695B619&tu=CAB225E9-A56E-4453-BA7A-30CBD695B619