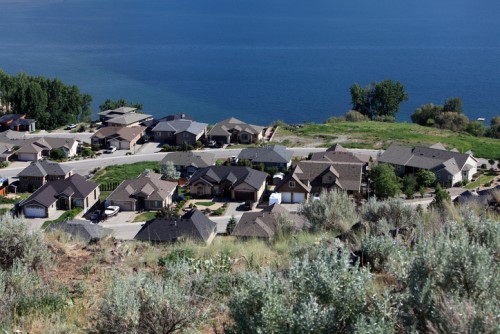 Canadians' belief in the strength of the real estate sector remained stable in December despite lingering concerns about the overall economy, according to the latest edition of the RBC Home Buying Sentiment Poll.
The survey found that while only 18% of Canadians consider the overall economy stable, around 45% are confident in the housing market's strength. Less than half (43%) of those polled are concerned about the impact of the pandemic's second wave on the real estate market, while only 19% believe that the pandemic has weakened market competition.
Fully 80% of respondents said that home ownership is a good investment right now, with 52% believing that home prices will go up in the near future. Another 60% said that homes in their respective locales are overvalued, and 56% said that affordability will only worsen in the near future.
Amit Sahasrabudhe, vice-president of home equity financing, products and acquisitions at RBC, said that COVID-19 has spurred a sea change in housing needs.
"A powerful driver of activity has been the shift to working-from-home," Sahasrabudhe said. "The pandemic altered work arrangements for millions of Canadians – potentially permanently for many of them – prompting a large-scale re-evaluation of housing needs. A number of current owners are opting to move, something they wouldn't have contemplated had it not been for COVID-19."
This has directly contributed to intensified activity just outside the largest urban markets, with 38% of Canadians signalling an interest in purchasing property in the suburbs or a commuter city.
"With commuting to work less of a factor, many Canadians are drawn to more affordable suburbs and smaller markets away from core urban centres – driving up home resale activity in these more distant areas, and fuelled further by an exceptionally low interest rate environment," Sahasrabudhe said.
This suburban dynamism might have already run its course, however, as "earlier pent-up demand is now largely exhausted and tighter supply is poised to become more of a constraint moderating the pace of growth going forward," Sahasrabudhe warned.
by Ephraim Vecina 11 Jan 2021
https://www.mortgagebrokernews.ca/news/are-canadians-more-confident-in-the-housing-market-or-the-canadian-economy-336726.aspx?utm_source=GA&utm_medium=20210111&utm_campaign=MBNW-Newsletter-20210111&utm_content=CAB225E9-A56E-4453-BA7A-30CBD695B619&tu=CAB225E9-A56E-4453-BA7A-30CBD695B619