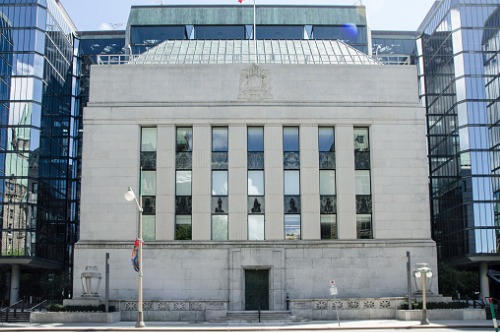 Despite some lingering concerns, prospects appear bright for the commercial market as business sentiment rose to near-record levels at the start of 2021, according to the Bank of Canada.
The central bank's latest quarterly survey found that executives have become more optimistic when it comes to their sales and investment projections in the coming year, fuelled by inflation expectations.
The BoC composite gauge of sentiment grew from 1.3 in Q4 2020 to 2.9 in the first quarter, reaching its highest reading since 2018. Attesting to the robust pace of recovery, this was a far cry from the multi-year-low of -6.9 seen during the first few months of the pandemic.
"Firms reported less uncertainty related to the COVID‑19 pandemic and strengthening demand from weak levels," the bank reported.
Nearly two-thirds of firms have seen their sales reach or even exceed pre-pandemic levels, with 60% saying that their sales prospects have improved. Another 59% of managers said that they are planning increased investment, especially on equipment and machinery, over the next 12 months.
However, the BoC stressed that recovery "remains uneven, with firms tied to high-contact services facing ongoing challenges."
Approximately one‑fifth of executives in these services admitted that they are not expecting sales to rebound over the coming year.
by Ephraim Vecina 14 Apr 2021
https://www.mortgagebrokernews.ca/news/commercial-mortgage/bank-of-canada-on-the-commercial-markets-outlook-for-the-coming-year-354935.aspx?utm_source=GA&utm_medium=20210414&utm_campaign=MBNW-Newsletter-20210414&utm_content=CAB225E9-A56E-4453-BA7A-30CBD695B619&tu=CAB225E9-A56E-4453-BA7A-30CBD695B619