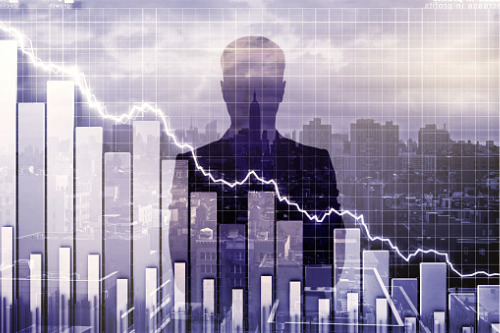 The subdued loan growth brought about by the economic ravages of the COVID-19 pandemic could cause Canada's largest banks to suffer significant drops in their Q4 profits, industry analysts said.
The declines, expected to be driven by a banking climate characterized by a surge in deposits, are projected to be as large as 20% annually. The estimated 4% drop from Q3 levels will also be the third consecutive quarterly decrease, Reuters reported.
Deposit growth in the Big Six banks was registered at 14% annually in September, after reaching a record-high $4.3 trillion as of the end of July.
The stockpiling of more than $170 billion in surplus cash by Canadian households and businesses, as recently reported by CIBC , contributed to the 26-basis-point annual decline in Q3 interest margins at the Big Six banks, according to National Bank financial analyst Gabriel Dechaine. This will further drop by "low single digits" during the fourth quarter, Dechaine said.
James Shanahan, an analyst at Edward Jones, said that the confluence of intensified deposit growth, sluggish lending growth, and unstable economic prospects "will put further pressure on margins," despite stable interest rates.
CIBC analysts painted a more optimistic picture of loan growth, with improved consumer spending likely increasingly in fiscal 2021 amid news of successful coronavirus vaccine trials. Greater lending activity is also expected to stem from a stronger housing market and boosted purchasing power due to federal financial aid programs.
Bank of Montreal and Bank of Nova Scotia are expected to report their Q4 results on December 1, followed by RBC and National Bank the day after, and CIBC and TD on December 3.
https://www.mortgagebrokernews.ca/news/banks-q4-profits-likely-to-plunge-due-to-slower-lending-growth-335687.aspx?utm_source=GA&utm_medium=20201127&utm_campaign=MBNW-Newsletter-20201127&utm_content=CAB225E9-A56E-4453-BA7A-30CBD695B619&tu=CAB225E9-A56E-4453-BA7A-30CBD695B619