BoC's Macklem outlines the bank's inflation strategy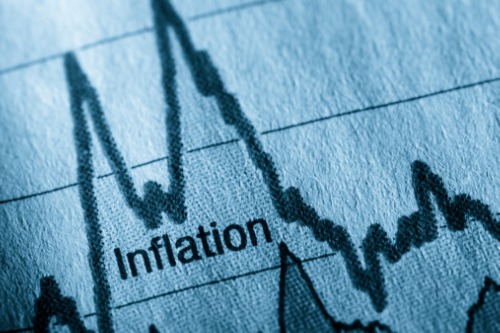 Bank of Canada Governor Tiff Macklem said that the central bank will act to curb inflation if current price pressures remain and begin to appear more permanent in the near future.
Macklem said last week that the central bank is expecting elevated prices to be a temporary state of affairs, which will herald the return of the inflation rate to the BoC's long-standing 2% target.
"As we reopen the economy there are some imbalances," Macklem said. "Supply doesn't respond at exactly the same pace as demand and so you get some sharp price movements."
The governor offered assurances that the BoC is keeping a close eye on these trends, although he did not elaborate on what policy actions the bank would take.
"We think those [pressures] are temporary, we think those will work their way out," Macklem said. "But if they don't, and if we start to think that inflation will remain above our target range, we have the mandate, we have the tools and we will control inflation. We will get it back to target."
The central bank is anticipating inflation will remain higher than 3% this year, and then above 2% in 2022 and 2023 before moderating below the BoC target in 2024. The bank also set its growth forecast to 6% this year, and 4.6% next year.
While rate adjustments might take place once the economy's robustness justifies such a move, Macklem said that in the current climate, it's hard to predict when this will happen.
"Once we get there, we're going to have to assess what's needed. It's not automatic that we would raise interest rates. We'll have to see what's needed," Macklem said. "But Canadians will certainly have a good idea as we get closer and closer to that point."
by Ephraim Vecina 19 Jul 2021
https://www.mortgagebrokernews.ca/news/bocs-macklem-outlines-the-banks-inflation-strategy-358215.aspx?utm_source=GA&utm_medium=20210719&utm_campaign=MBNW-Newsletter-20210719&utm_content=CAB225E9-A56E-4453-BA7A-30CBD695B619&tu=CAB225E9-A56E-4453-BA7A-30CBD695B619