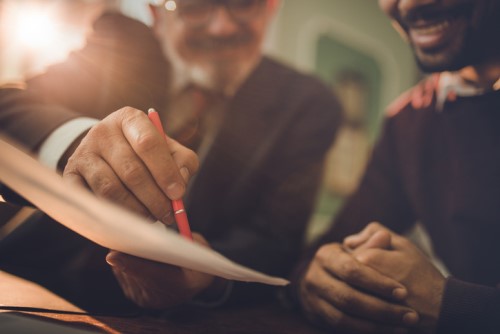 Legislators and mortgage industry executives are calling for a crackdown on lenders who charge excessive interest rates in the wake of an in-depth investigation conducted by CBC Marketplace.
Marketplace's undercover investigation looked into the offerings of non-traditional lenders like CashMoney, Easyfinancial, Fairstone Financial, and Money Mart, and found that interest rates could be as high as 46.96% – a level that critics say is unreasonable in the age of historically low Bank of Canada rates.
Recorded through hidden cameras, a Money Mart agent described the 46.96% interest as a fee split over a three-year period, not an annual rate.
While legal, the rates are "exorbitant" and "outrageous," according to Radius Financial's Alex Haditaghi. Per the Criminal Code of Canada, lenders can charge up to 60% interest.
"It's very non-transparent, and very shady," Haditaghi said. "It's almost like loan sharking."
A Money Mart spokesperson told Marketplace that the company "regrets any confusion that may have been created during this interaction."
"We do not believe there was any attempt to mislead, obfuscate or confuse the CBC mystery shopper," the company said in its statement, adding that the sales representative could have "handled better" the explanations.
Critics alleged that the misrepresentations, combined with a general lack of transparency and documentation, point to a predatory culture that these lenders have seemingly adopted.
"It's an abusive financial process that needs to be curtailed," Sen. Pierrette Ringuette told CBC. "I believe that we're going to have a lot of horror stories and Canadians deserve better.
by Ephraim Vecina 02 Feb 2021