What will happen next with Canada house prices?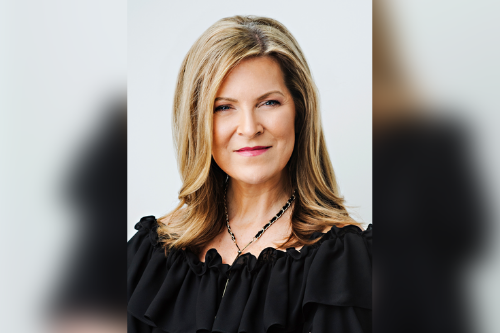 With the rate of homebuying in Canada cooling in recent weeks and house prices having declined nationally for two consecutive months, there's been much conversation around the questions of whether bidding wars will die down and prices will continue moderating.
While some believe that the federal government's action on the mortgage stress test rate has had its desired effect – easing the trend of frenetic bidding far above list price – others in the mortgage industry have seen little evidence of that change in their markets.
Tracy Valko (pictured), principal mortgage broker and owner of the Kitchener, ON-based Valko Financial, told Mortgage Broker News that the pace of bidding remained relentless in that region, continuing to expose what she said was a significant supply issue in the housing market.
"What the government was looking to do in slowing down the market, and in trying to lower house prices – that has not happened," she said. "The problem is a lack of inventory – and there's no relief in sight, because they're not building enough to accommodate that."
Valko said that she had recently seen clients put offers on properties up to 14 times, with houses in the Kitchener-Waterloo area having sold for up to $260,000 over listing price in recent weeks – even in the midst of a supposed market cooldown.
Despite that slowdown in some parts of the country, those problems – lack of supply coupled with homebuyers being continually priced out of the market – could rear their heads again if bidding gradually begins to heat up.
While a summer lull was perhaps to be expected, Valko said that things could ramp up again as vaccinations continue and a clearer picture begins to emerge on post-lockdown working arrangements.
"Most Canadians should have their second vaccine by mid-September and, fingers crossed, kids will be going back to school then," she said. "That's typically when parents start looking to move.
"A lot of companies will also make decisions on what that hybrid model – working from home and coming into the office – will look like. If people continue working permanently at home, I think there'll be another influx [of homebuyers to the market]."
With the prospect of another market surge before the end of the year, Valko said that the twin issues of supply and pricing were two that the government needed to address urgently, particularly since the recent changes to the qualifying rate for insured and uninsured mortgages had done little to help homebuyers.
"We should be able to have choice and options to own a house, and I feel like that's becoming more tightened," she said. "What I think is sad is that I'm very much a community-driven person – not just in my profession as a broker.
"I love community, I love family, and part of my problem is that we're driving people out of our communities because of [property] values. They can't afford it."
The impact of that stress test hike has been felt perhaps most keenly among those looking to enter the housing market for the first time, with recent reports having catalogued the despair of first-time buyers at the prospect of further hurdles in the homebuying process.
Instead of further freezing those individuals out of the market, Valko said, the government should focus its attention on helping them realize their ambition of owning a home, with current property prices seemingly insurmountable for that segment of the population.
"Think about it: the average detached house price, especially in my market, is $910,000," she said. "Say they have 10-15% down. Who wants a mortgage of over $700,000 when you're 25 or 26 years old? Who can afford it?
"There are a lot of issues that the government has to look at. In fact, they probably need to increase the qualification amortization to 30 years on high-ratio mortgages because, otherwise, how are these people going to be able to afford them? That's something they're not even considering right now."
by Fergal McAlinden 29 Jun 2021
https://www.mortgagebrokernews.ca/news/what-will-happen-next-with-canada-house-prices-357676.aspx