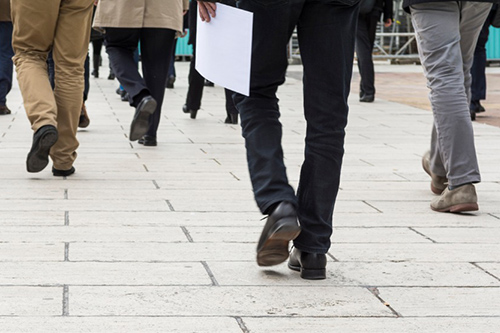 Latest data from Statistic Canada pointed to a slowdown in national population growth, which reached 38.01 million during the third quarter.
This placed the annual increase at around 150,000 fewer people compared to last year, with a year-over-year growth of 1.1% and a quarterly uptick of just 0.07%.
StatsCan said that these were some of the slowest rates of growth since Q2 2016. The lethargy mostly stemmed from significantly lower immigration numbers and mortality surrounding the COVID-19 pandemic, Better Dwelling said in its recent analysis.
However, while several observers have expressed fears that the coronavirus outbreak might cripple the long-term purchasing power of Canada's younger generations, a new survey by the Bank of Nova Scotia found that millennials are actually more optimistic about buying right now.
The 2020 Scotiabank Housing Poll found that around 18% of young Canadians in the 18-34 age range have "accelerated their plans" to buy their next homes or investment properties.
Millennials were also found to be more optimistic (36%) about home price declines within the next 12 months, compared to 24% of those in the 35-54 demographic and 17% of those older than 55 years old.
Scotiabank said that the trend is largely driven by the prevailing environment of lower interest rates. Approximately 68% of those planning to buy will be using their savings, while 42% will be using their primary homes as their source of funding.
https://www.mortgagebrokernews.ca/news/canadian-population-growth-at-its-lowest-level-since-2016-333925.aspx?utm_source=GA&utm_medium=20201006&utm_campaign=MBNW-Newsletter-20201006&utm_content=CAB225E9-A56E-4453-BA7A-30CBD695B619&tu=CAB225E9-A56E-4453-BA7A-30CBD695B619