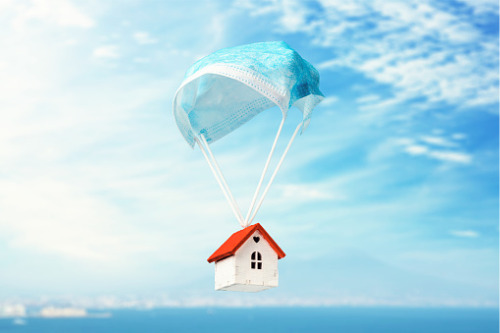 Optimism towards the Canadian housing sector's prospects has been mounting, but the market should not count out the impact of the lingering economic lethargy brought about by COVID-19, according to Benjamin Tal, deputy chief economist at CIBC.
Tal said that historically low interest rates are driving "the most housing-friendly-recession ever," but economic drag will soon push the market towards troubled waters.
"Even the governor of the Bank of Canada is telling us, 'Listen, don't expect any growth basically over the next six months,'" Tal told BNN Bloomberg. "The party's over. You can't have 0% increase in the economy with the housing market continuing to boom."
The change will be particularly apparent in the low-rise condo segment.
"The demand is there because of the nature of the crisis and this means that we soon will reach, I believe, a price resistance, even in this segment of the market and it will start softening," Tal said.
Moody's Analytics offered a similar prognosis recently, saying that a cocktail of economic contraction, higher unemployment, and lower incomes will see the value of Canadian homes falling by 7% in early 2021. Single-family home prices will likely drop 6.7%, while condo values might suffer a 6.5% decline.
Long-term weakness in the labour sector will also be "much more significant in terms of the impact of the economy and the impact on the economy," Tal said.
"Normally you would see more higher-wage jobs disappearing or at least you would have less job security there," Tal said. "And that's very, very important. So, I believe that this optimism is not actually going to last for too long."
https://www.mortgagebrokernews.ca/news/cibc-housing-market-slowdown-looming-amid-economic-malaise-334893.aspx?utm_source=GA&utm_medium=20201108&utm_campaign=MBNW-Weekend-20201108&utm_content=CAB225E9-A56E-4453-BA7A-30CBD695B619&tu=CAB225E9-A56E-4453-BA7A-30CBD695B619