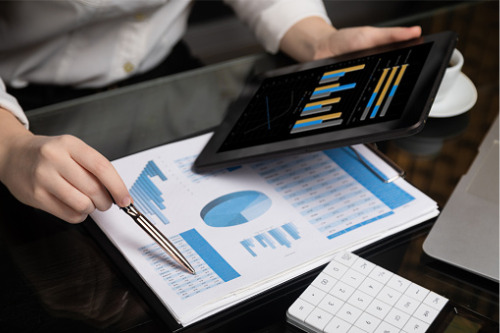 A client-focused approach throughout the COVID-19 pandemic has yielded robust results for Canadian Imperial Bank of Commerce, which saw its reported net income grow by 34% annually to reach $1.625 billion during the fiscal first quarter.
"We made progress on revitalizing our Canadian consumer franchise, furthered the transformation of our bank through technology and innovation, and built on our momentum in areas of our business where we have advantages in the market," said Victor G. Dodig, president and CEO of CIBC.
Dodig added that the bank's sustained investments have placed it in a healthy position to advance its current strategy throughout 2021.
"Our strong capital position enables us to support our client-focused growth plans, as we navigate changing market conditions related to the COVID-19 pandemic," Dodig assured.
Provisions for credit losses declined by 44% year over year, settling at $147 million.
Among CIBC's core businesses, Canadian personal and business banking experienced a 13% annual increase, "mainly due to lower provisions for credit losses, partially offset by lower revenue, with expenses comparable to the prior year." This pushed the unit's net income to $652 million for the fiscal Q1.
CIBC's capital markets arm reported a 30% surge in net income, reaching $493 million. This was mainly due to higher revenue that more than made up for "higher performance-based compensation and a higher provision for credit losses."
The bank's cross-border business also exhibited considerable strength, mainly due to volume growth, increased syndication activity, and higher asset management fees. The CIBC U.S. commercial banking and wealth management section reported net income of $188 million, up 14% annually.
by Ephraim Vecina 25 Feb 2021SHARE
https://www.mortgagebrokernews.ca/news/cibc-reports-strong-fiscal-q1-338153.aspx?utm_source=GA&utm_medium=20210225&utm_campaign=MBNW-Breaking-20210225&utm_content=CAB225E9-A56E-4453-BA7A-30CBD695B619&tu=CAB225E9-A56E-4453-BA7A-30CBD695B619