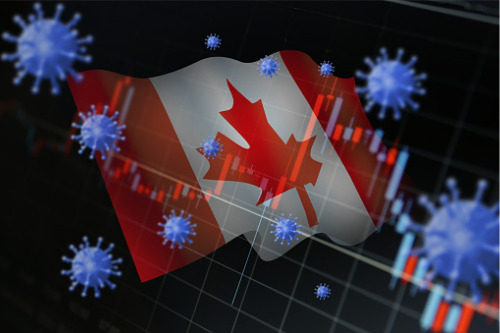 The most disastrous effects of the COVID-19 pandemic on Canada have been moderated thanks to Canada's fundamentally robust financial system and a comprehensive response by federal authorities, but multiple downside risks remain, the Bank of Canada said earlier this week.
Among the most prominent perils are the ongoing financial struggles of Canadian households and businesses.
Toni Gravelle, deputy governor at the Bank of Canada, said that significantly reduced purchasing power and weaker revenues across the board might trigger a runaway sequence of credit losses, ultimately undermining the long-term stability of the financial system.
"If losses make it harder for banks to make loans, the recovery in economic activity and employment will be hampered, amplifying an already challenging situation. So we need to remain vigilant," Gravelle said.
Compounding the potential hazards is the fact that Canada was already labouring under mounting household debt and red-hot housing markets even before the coronavirus outbreak took hold.
"Given these, we have long warned that a recession could create broad stress across the financial system," Gravelle said. "Yet, despite the devastating economic impact of the pandemic, this risk has not – as of yet – materialized."
Figures from the central bank showed that the increase in Canadian household debt continues to outstrip the growth of the country's GDP. The nation's debt-to-GDP ratio reached 115% in the second quarter, up from 101% in Q1 and the 97% registered during Q2 2019.
"Rising household debt leads to slower economic growth and higher unemployment," real estate information portal Better Dwelling said recently. "IMF researchers found a five-point increase in household-debt-to-GDP leads inflation-adjusted growth to decline by 1.25% over three years. They also found unemployment makes a sharp increase, about four years after. The impact isn't immediately obvious, but it comes later. In fact, the immediate impact is things look better than they are."
https://www.mortgagebrokernews.ca/news/despite-relative-stability-bank-of-canada-still-sees-multiple-downside-risks-in-nations-economy-335614.aspx?utm_source=GA&utm_medium=20201125&utm_campaign=MBNW-Newsletter-20201125&utm_content=CAB225E9-A56E-4453-BA7A-30CBD695B619&tu=CAB225E9-A56E-4453-BA7A-30CBD695B619