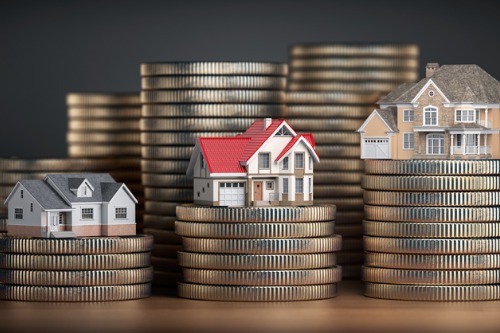 Sustained housing market growth, among other factors, pushed total consumer debt up by 3.8% annually to $2.041 trillion during the third quarter, according to a new report by Equifax Canada.
On average, each Canadian now holds $74,897 in consumer debt, which was 3.3% higher year over year.
"Homebuyers are largely the reason why we've crossed over the $2-trillion threshold," said Rebecca Oakes, assistant vice president of advanced analytics at Equifax Canada.
Equifax data showed that Q3 saw annual increases of 6.6% in Canada's overall mortgage balance and 8.6% in average new mortgage loans, which exceeded $300,000 for the first time.
Further contributing to consumer debt is the rebound in car sales seen over the past few months.
"With manufacturer and auction house shutdowns, there has been a temporary shortage of vehicle availability in some areas," the Equifax report said. "This in turn has led to an increase in car prices as demand exceeds supply. Speculation in the sector suggests the pandemic may also be impacting car demand in the short term as consumers switch away from public transportation."
Average auto loan amounts spiked to their highest level since around 2016, while average credit card spending veered close to pre-COVID levels.
However, while the delinquency rate for non-mortgage debt fell to 0.98% during the quarter, representing a year-over-year decrease of 15%, this is likely due to such debt burdens being masked by deferral programs, Oakes warned.
"There are some warning signs in early-stage delinquency on credit cards where consumers have missed one or two payments that we're closely monitoring," Oakes said. "Typically, consumers prioritize their debt repayments in a certain order and credit cards are often the first to see missed payments when there are difficulties. The largest increase in this area is coming from people who have exited payment deferral programs in July, so potentially these could be individuals feeling greater financial stress because of COVID."
https://www.mortgagebrokernews.ca/news/equifax-housing-market-growth-responsible-for-canadians-swelling-consumer-debt-335782.aspx?utm_source=GA&utm_medium=20201201&utm_campaign=MBNW-Newsletter-20201201&utm_content=CAB225E9-A56E-4453-BA7A-30CBD695B619&tu=CAB225E9-A56E-4453-BA7A-30CBD695B619