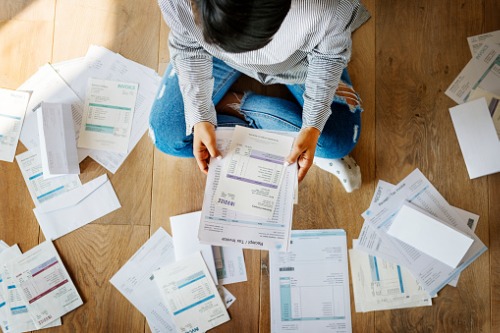 While Canada's overall consumer debt climbed to $2.07 trillion in Q4 2020 (up 4.1% annually) due to increased mortgage activity, per capita consumer debt actually declined amid reduced spending activity, according to Equifax.
The average consumer debt, excluding mortgages, fell by 3% year over year to end up at $23,043, "primarily due to credit card balance which has been gradually declining since March last year."
Aside from lockdowns and business closures imposing hard limits on spending, consumers have also paid down more of their balance on a monthly basis.
However, Canada is not yet "out of the woods in terms of recovery," said Rebecca Oakes, AVP of Advanced Analytics at Equifax Canada. "Deferral programs are ending and pockets of financial stress are starting to emerge for some consumers."
Early-stage delinquency, defined as a condition in which an individual has missed one or two months of payments, intensified in Q4. On a quarterly basis, these delinquency rates went up by 31% on mortgages and 76% on instalment loans.
Oakes further warned that regional factors might make any future recovery lopsided.
"Quebec, for example, has shown early non-mortgage delinquency continue to fall despite consumers leaving deferral programs, whereas Alberta has the highest increase in consumers missing mortgage payments," Oakes said. "The support mechanisms across Canada remain pivotal in the prevention of further increased delinquency levels."
by Ephraim Vecina 05 Mar 2021
https://www.mortgagebrokernews.ca/news/equifax-reveals-whats-happening-with-consumer-debt-in-canada-353610.aspx