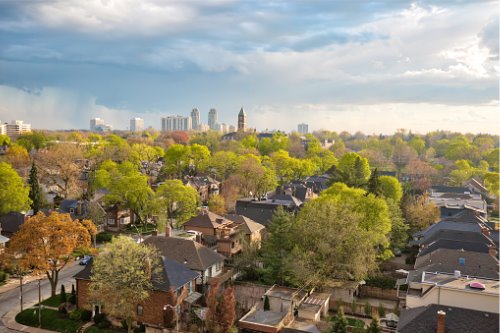 With the launch of the first round, the government of Canada has released more details regarding the Housing Supply Challenge, its five-year initiative that would foster next-generation solutions to the perennial problem of housing supply.
The first round, dubbed the Data Driven phase, will attempt to address gaps in housing data "through technology or methodology-based solutions to improve data collection, sharing, analysis and integration, thus improving decision-making on housing supply," the Canada Mortgage and Housing Corporation said late last week.
The Data Driven round will be open for applications until Jan. 20.
The Crown corporation has earmarked $25 million to fund this leg of the challenge, with up to 25 shortlisted applicants each receiving $100,000 in funding to support the development of their final submissions. The remaining $22.5 million will be distributed among several winning solutions.
CMHC said that future rounds of the challenge will address other critical issues like housing in northern Canada, pre-development processes, construction technology, scaling solutions, and public perception of new residential development.
"Increasing the supply of housing requires innovative and disruptive thinking," said Ahmed Hussen, Minister of Families, Children and Social Development. "The Housing Supply Challenge will bring forward the best new ideas with the funding to turn those ideas into realities that can address housing supply issues in Canada."
https://www.mortgagebrokernews.ca/news/federal-government-releases-more-details-of-fiveyear-housing-initiative-334633.aspx?utm_source=GA&utm_medium=20201028&utm_campaign=MBNW-Newsletter-20201028&utm_content=CAB225E9-A56E-4453-BA7A-30CBD695B619&tu=CAB225E9-A56E-4453-BA7A-30CBD695B619