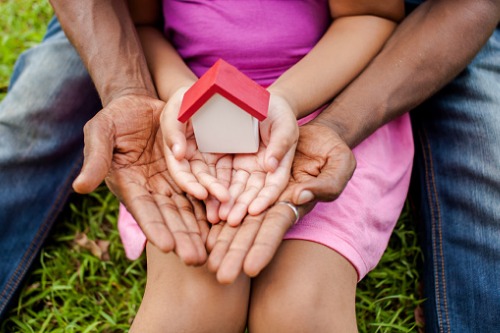 The federal government has announced a new investment of $40 million in housing support for Black Canadians, which will be coursed through CMHC and Habitat for Humanity Canada.
The budget is slated to create approximately 200 energy-efficient homes across the country for Black Canadians. This will be on top of the $32.4 million partnership between the government and Habitat for Humanity Canada to create up to 414 new homes across Canada.
CMHC said that this will be an important component of the government's stated goal of addressing the mounting struggles Black Canadians face when attempting to enter the housing market.
"In Canada, systemic racism and discrimination is a reality for Black Canadians," CMHC said in its statement. "Global events during the pandemic have also shone a light on these realities as racialized Canadians face additional socio-economic barriers as a result of racism, particularly anti-Black racism."
CMHC added that it is continually reviewing its offerings "through a racialized lens and taking actions to eliminate biases."
"Other measures include potentially adjusting some underwriting standards for homebuyers, new flexibilities for BIPOC developers and tenant support measures," CMHC said.
"It is abundantly clear that racism is a system and not a behaviour. To that end, Canada's housing system has unfortunately been racially motivated for far too long," said Evan Siddall, president and CEO of CMHC. "We need to start taking concrete actions to support a portion of our population that has been victimized by this racist system for far too long."
https://www.mortgagebrokernews.ca/news/feds-invest-40-million-in-housing-support-for-black-canadians-336483.aspx?utm_source=GA&utm_medium=20201222&utm_campaign=MBNW-Newsletter-20201222&utm_content=CAB225E9-A56E-4453-BA7A-30CBD695B619&tu=CAB225E9-A56E-4453-BA7A-30CBD695B619