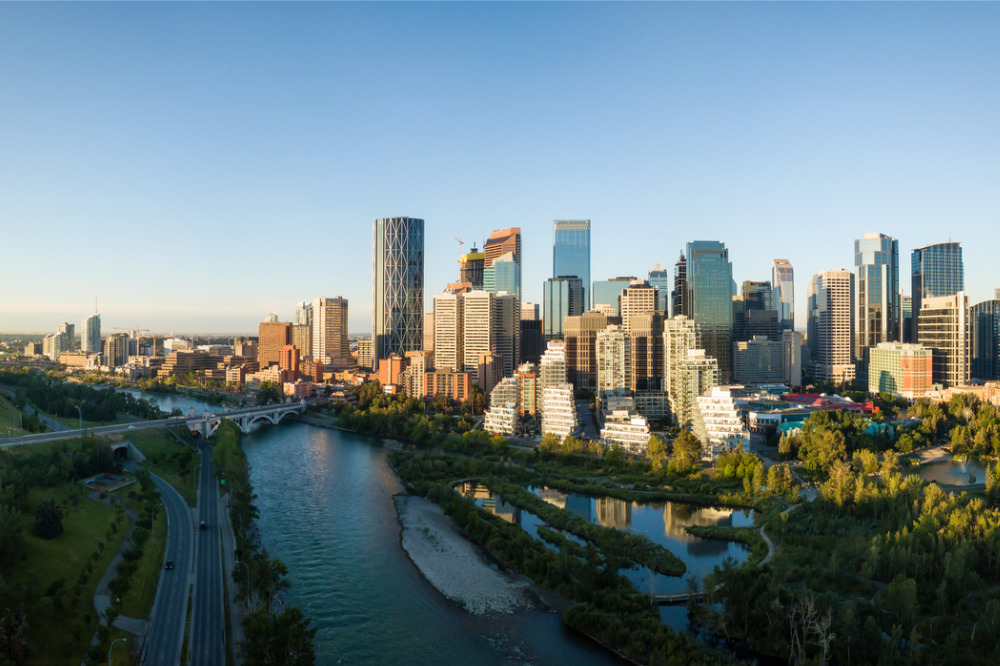 Housing activity in the Prairies reached multi-year highs in 2020, but observers like RBC Senior Economist Robert Hogue have warned that economic challenges will continue to weigh on the market well into 2021.
For perspective, data from the Canadian Real Estate Association indicated that national home sales experienced a 12.6% annual gain last year, reaching a total of 551,392 total transactions. The actual (not seasonally adjusted) national average home price stood at $607,280 in December, up 17.1% year over year.
Alberta
Surging sales in the second half of 2020 and the strongest December sales since 2006 more than made up for the province's market lethargy during the COVID-19 lockdowns, according to the Alberta Real Estate Association. However, sales activity ticked up by just 2% annually, reaching a total of 55,696 transactions last year.
"The only regions to post annual sales growth were Edmonton and Lethbridge," the AREA said in its report. "While this is far better than expected given the circumstance, resale sales activity in the province continues to remain below longer-term averages. Pullbacks in new listings combined with the improving sales helped reduce the inventory in the province and brought the market to the most balanced conditions seen in over four years."
Alberta's average residential sales price enjoyed a healthy 7.5% annual gain, winding up at $392,028 by year's end.
Saskatchewan
According to the Saskatchewan Realtors Association, the Saskatchewan market ended 2020 with levels of activity not seen since 2014. The province saw last year's sales increase by 24.5% compared to 2019, while the median sales price ticked up by a little over 1% to $257,500.
"2020 started off about as strong as 2019, and then the pandemic hit, and as expected, the market suffered," said Chris Gbekorbu, analyst at SRA. "But with the safety protocols that the SRA put in place to help protect the public while buying and selling real estate, by the end of June, sales had returned to their 2019 levels, despite two months of virtually no activity."
"Although it's still too early to tell if we've got a new trend forming, COVID has certainly changed the features that people currently want in their homes and spaces," Gbekorbu added. "And as a result, people have been eager to buy homes that meet their new needs."
Manitoba
Figures from the Manitoba Real Estate Association showed that the province saw its home sales activity exceed 16,000 transactions for the first time, with a total of 16,789 sales in 2020. New listings fell by 8% to 24,335, while the average sales price rose by 4.4% to reach $304,117.
"In my three decades working with home buyers and sellers I have never experienced a year quite like 2020," said Stewart Elston, MREA 2021 president. "Homebuyer demand has been very high and there is every indication it will remain so as we enter the new year… Elevated demand and fewer homes on the market, combined with low-interest rates which raise a buyer's purchasing power, created a competitive housing market with upward pressure on prices."
by Ephraim Vecina 22 Jan 2021SHARE
https://www.mortgagebrokernews.ca/news/home-sales-in-the-prairies-reach-multiyear-highs-but-dark-clouds-linger-337129.aspx?utm_source=GA&utm_medium=20210122&utm_campaign=MBNW-Newsletter-20210122&utm_content=CAB225E9-A56E-4453-BA7A-30CBD695B619&tu=CAB225E9-A56E-4453-BA7A-30CBD695B619