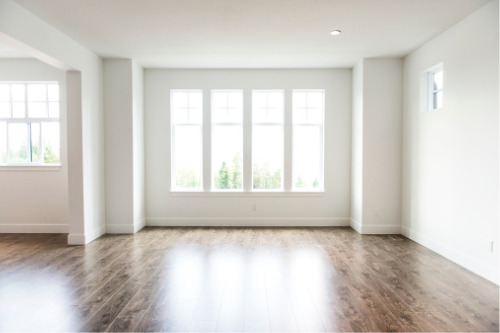 Owners of secondary properties in Vancouver have at least one reason to dread 2021: a near-tripling of the city's Empty Homes Tax.
On November 25, after Vancouver city council voted in favour of the increase, Mayor Kennedy Stewart spoke about how the higher tax should benefit the city's renters.
"It is clear that the Empty Homes Tax has helped make billions of dollars worth of housing available for people, not just speculation," Stewart said in a statement. By raising the tax from its current level of 1.25% to 3% in 2021, Stewart said "we're sending an even stronger message that homes are for people, not speculation."
The increase came on the same day data from Canada Mortgage and Housing Corporation showed the effectiveness of the Empty Homes Tax in bringing more supply to the city's rental market.
CMHC said Vancouver's rental market swelled by more than 11,000 condo units in 2019, with the Empty Homes Tax playing a critical role in the increase. Of the 11,118 units listed for rent, CMHC said 2,294 were new products rented out by investors. The remaining 8,824 were previously being used by their owners for other purposes – but are now available as long-term rentals.
CMHC credited other levies imposed by various levels of government in British Columbia – its provincial speculation and vacancy taxes, various city bylaws limiting the use of properties for short-term rentals – for their part in increasing rental supply, but warned that the vacancy rate in Metro Vancouver remains below 1%, a trend that has lasted for six years.
"[The Empty Homes Tax] has helped move thousands of homes back on to the rental market," Stewart said, "but there are still too many homes that remain empty."
In most cases, having to pay a 3% tax on anything won't garner payees too much sympathy, but considering the cost of real estate in Vancouver, where $1 million might be enough to secure a two-bedroom condo, homeowners already paying down gigantic mortgages will soon be on the hook for a rather colossal increase in annual cost. Even someone paying off a property valued at a relatively modest $500,000 will see their Empty Homes Tax rise from $6,250 to $15,000 – every year.
Xeva Mortgage broker Sabeena Bubber told Mortgage Broker News that, even at it's current 1.25% level, Vancouver's Empty Homes Tax has already forced some people to move on from their properties.
"Some people did end up having to liquidate properties because they couldn't afford the size of the property taxes that were associated with it," Bubber said.
The obvious solution would appear to be for the owners of taxed properties to list them for rent, but Bubber said that can sometimes be easier said than done. Many of the properties eligible for the tax aren't necessarily renter-ready. Some are generational properties filled with heirlooms, others are vacation properties currently outfitted for personal use.
"It's an emotional thing for people to rent out that home," Bubber said, "but they don't necessarily want to get rid of it either."
Bubber said the looming tax increase hasn't impacted her clients, nor does she think it will dampen real estate activity in Vancouver. Her biggest fear is that the confusion ushered in by the Empty Homes Tax will continue to unnecessarily worry the city's homeowners.
"What was disruptive was that the forms were unclear, and a lot of people were worried they were going to be taxed when they had family members living in second homes," she said. "It was confusion for a lot of people for the first couple years."
Michael La Prairie, president of Century 21 In Town Realty, doesn't share Bubber's view of the tax increase.
"We are very worried. It could drive people away from living in Vancouver," La Prairie said. "It will harm not only the owners but businesses, too."
La Prairie said it is unfair for real estate investors to be taxed after making such substantial purchases by a mayor who "owns nothing and has no investments and continuously attacks" people in the city who do.
"Some will have to sell because the city of Vancouver is trying to tax the air we breathe," he said.
https://www.mortgagebrokernews.ca/news/how-much-pressure-will-an-increased-empty-homes-tax-put-on-vancouvers-mortgage-holders-336499.aspx?utm_source=GA&utm_medium=20201223&utm_campaign=MBNW-Newsletter-20201223&utm_content=CAB225E9-A56E-4453-BA7A-30CBD695B619&tu=CAB225E9-A56E-4453-BA7A-30CBD695B619