Canadian household debt exceeds $2.5 trillion
However, the financial impact of the pandemic continues to decrease for households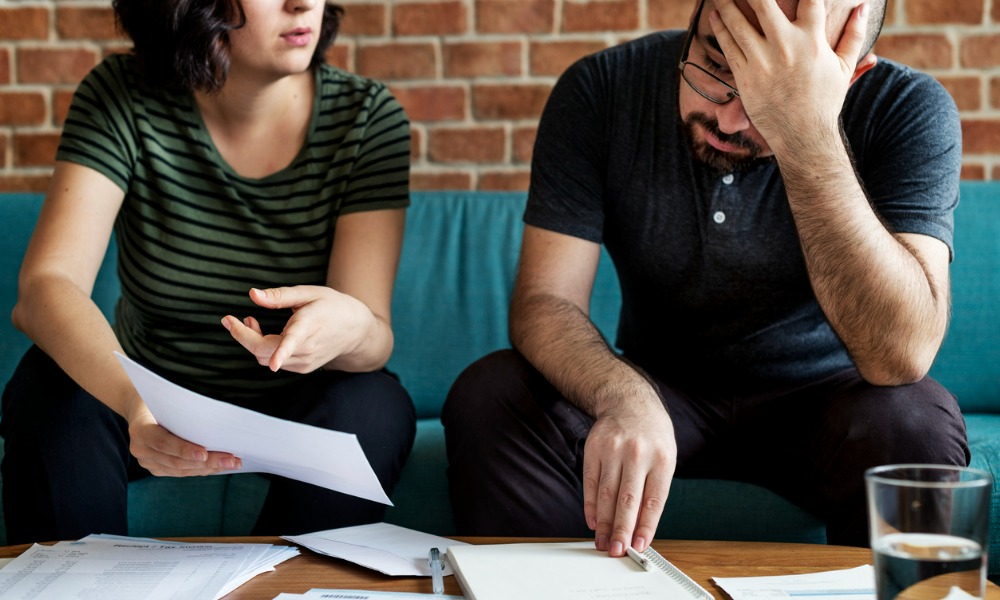 With household debt now totaling approximately $2.53 trillion per Statistics Canada data, 25% of consumers said that they expect to be unable to pay their current bills and loans in full, according to TransUnion.
However, this is much lower than the 70% share that had similar concerns back in March of last year. This trend indicates the decreasing financial impact of the pandemic despite substantial debt loads, TransUnion said.
Thirty-three percent of respondents to a recent TransUnion survey said that their household income is currently negatively impacted by COVID-19, falling by 2% from the previous edition of the survey in June, TransUnion said.
"This decrease could be due to government subsidies and lender payment deferral programs that helped consumers withstand the economic shock of the pandemic," TransUnion said. "As the financial effects of the pandemic subside, Canadians continue to actively deleverage and pay down debt."
This improved purchasing power, coupled with public health guidelines restricting the ability to spend in person, has led to a surplus of cash among Canadian households, TransUnion said.
"Four in five respondents (83%) indicate they have not been in a past due status on their bill or loan payments in the last three months, consistent with TransUnion's findings in the Q2 2021 Credit Industry Insights Report (CIIR), which showed delinquencies falling across all credit products throughout the pandemic," TransUnion said.
A majority of consumers (54%) said that they feel "some optimism" about their financial prospects, although they also "have continued to defer discretionary spend and generally remain cautious about taking on new or additional credit," TransUnion said.
By Ephraim Vecina29 Sep 2021
https://www.mpamag.com/ca/news/general/canadian-household-debt-exceeds-25-trillion/311601?utm_source=GA&utm_medium=20210929&utm_campaign=MBNW-Newsletter-20210929&utm_content=CAB225E9-A56E-4453-BA7A-30CBD695B619&tu=CAB225E9-A56E-4453-BA7A-30CBD695B619