Canada's housing market overheated, highly vulnerable – CMHC
The federal agency has issued its highest risk rating for the country's housing sector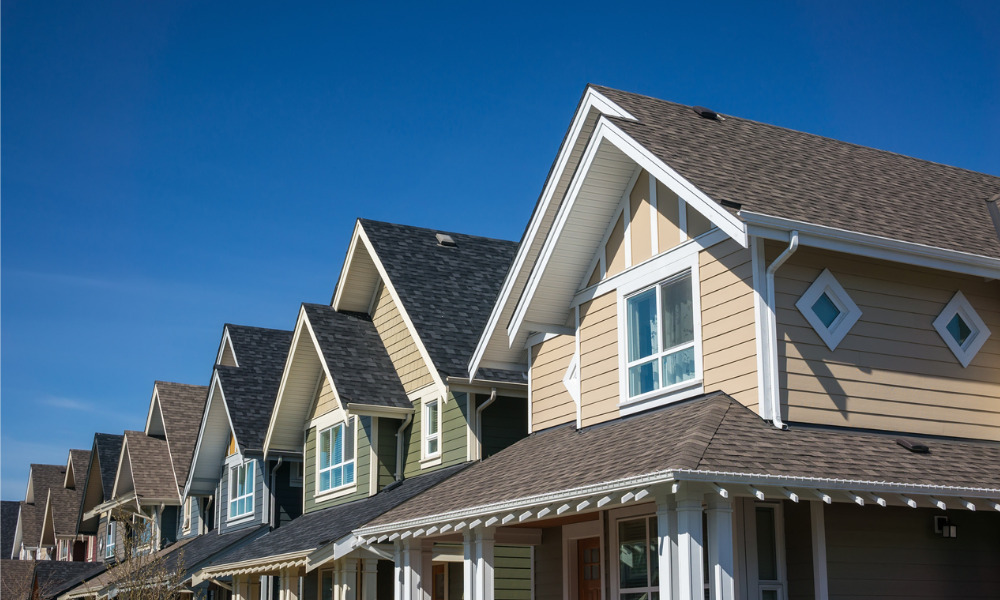 A potent combination of factors including home price growth acceleration continued overvaluation, and stagnant labour incomes has introduced a high degree of vulnerability in the Canadian housing market, according to Canada Mortgage and Housing Corporation.
"High vulnerability at the national level is largely a reflection of problematic conditions in several local housing markets across Ontario and Eastern Canada," CMHC said in the latest edition of its quarterly Housing Market Assessment.
The Crown Corporation said that historically low-interest rates, government fiscal support programs, and the mass inoculation against COVID-19 have given Canadians improved employment prospects, purchasing power, and disposable income levels in the first half of 2021.
However, CMHC said that these improved fundamentals do not sufficiently explain the recent outsized growth that has seen average home prices grow by 13.3% to $663,500 in August, per figures from the Canadian Real Estate Association.
"Exceptionally strong demand and home price appreciation through the course of the pandemic may have contributed to increased expectations of continued price growth for homebuyers in several local housing markets across Ontario and Eastern Canada," said Bob Dugan, chief economist of CMHC. "This, in turn, may have caused more buyers to enter the market than was warranted."
The peak of sales activity seen during the first quarter of this year has fed into the trend of demand far outpacing the supply of available homes, CMHC said.
While sales have moderated since then, "there is low evidence of excess inventories in the national housing market," CMHC said. "This means there is not an unusually high level of vacant, newly built, and unsold housing units. As well, the rental apartment vacancy rate is not significantly above normal levels."
The degree of vulnerability is not evenly spread out, as well, being more apparent in Ontario and parts of Atlantic Canada compared to other regions.
CMHC said that the Greater Toronto Area, Hamilton, Ottawa, Halifax, and Moncton all displayed a high degree of vulnerability during the second quarter. These markets were characterized by significant demand-supply imbalances impelling overheated price growth.
Montreal's vulnerability level also shifted from moderate to high, "as home prices have risen sharply and are well above the level warranted by fundamentals, such as labour income," CMHC said. "There are signs of overheating despite a declining pace of sales and more properties for sale during the second quarter of 2021."
Moderate market vulnerability was observed in Victoria, Calgary, and Edmonton, with inventories generally being able to keep up with demand in these regions.
Vancouver saw its vulnerability ease from moderate to a low degree. CMHC attributed this to slowing price growth "as the pace of sales in the market has slowed. Homeowners have listed their homes in larger numbers than usual, easing the competition among buyers."
Saskatoon, Regina, Winnipeg, and Quebec all exhibited a low degree of vulnerability in their local housing markets, CMHC said.
By Ephraim Vecina28 Sep 2021
https://www.mpamag.com/ca/mortgage-industry/market-updates/canadas-housing-market-overheated-highly-vulnerable-cmhc/311519?utm_source=GA&utm_medium=20210928&utm_campaign=MBNW-Breaking-20210928&utm_content=CAB225E9-A56E-4453-BA7A-30CBD695B619&tu=CAB225E9-A56E-4453-BA7A-30CBD695B619