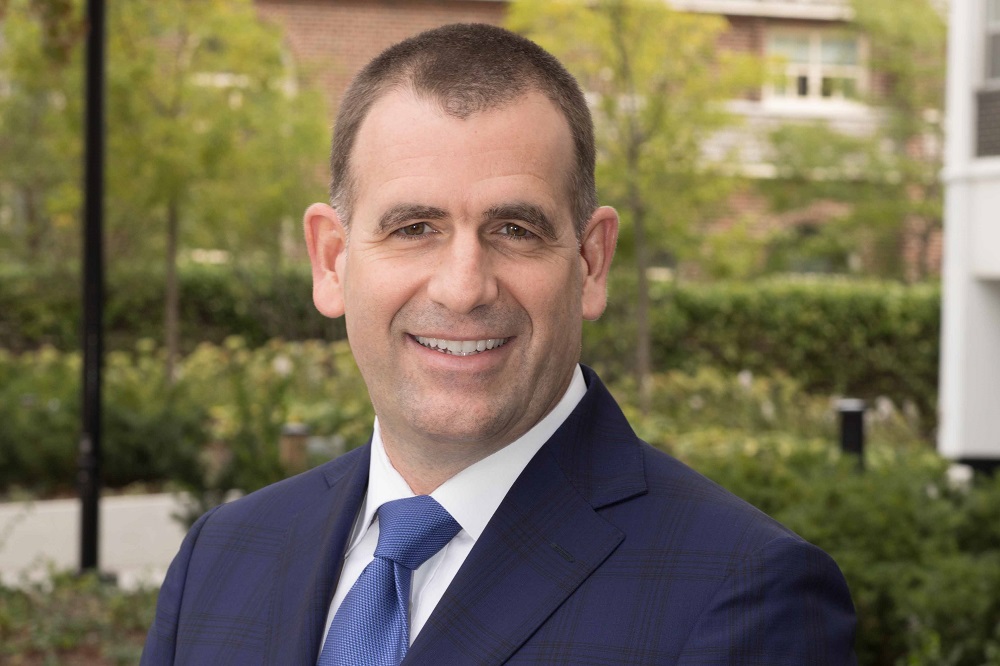 During his 13 years with HomeEquity Bank, Eric Bisaillon (pictured) has been a driving force behind the company's growth. He attributes much of this success to the customer obsession and focus on innovation that his team puts into practice every day. Here, he outlines what this means for brokers, and how HomeEquity Bank continues to support them in growing their businesses within the lucrative 55+ segment in Canada.
Customer obsession
Bisaillon: "At HomeEquity Bank, we are obsessed with understanding what Canadians 55+ want from their financial futures, and we've worked tirelessly to help them achieve their goals. We see this 'customer obsession' as being critical to our business and plan to increase that focus even more in the future. It's part of what has allowed us to deliver exceptional growth over many years, while helping our partners diversify and expand their own businesses. We are the only Schedule 1 Canadian bank exclusively focused on reverse mortgages, and we have been for over 30 years… we are truly the experts in this space.
"Equally, our entire team sees our network of broker partners as our customers, and we obsess every day about how we can best support them in growing their businesses. In 2020, this meant pivoting quickly, increasing our online support and ramping up the training and webinars we offer to ensure our brokers continue to thrive. We are proud of how we listened to our brokers and responded quickly to their needs – this is both a key goal and a driver of our success."
Importance of innovation
Bisaillon: "We are incredibly proud of the products we offer – in particular, two of the newer additions to our product suite. These additions are a direct result of listening to you – our broker partners – and taking the insights you've shared into our product development process.
"In October 2020, we launched the CHIP Open product, designed for homeowners 55+ looking for a short-term financial solution. This comes with the option to repay the full loan amount at any time with no prepayment penalties, a feature that is unique in the Canadian reverse mortgage landscape. Based on the product uptake so far, the product is a perfect fit for these uncertain times. It was purpose-built for customers' shorter term financing needs, and we're delighted with the feedback we've received to date.
"A few months prior, we launched CHIP Max, a product designed to give younger clients more immediate access to a higher percentage of their home equity. CHIP Max offers the highest loan-to-value (LTV) ratio of any reverse mortgage product in Canada, meaning Canadian homeowners 55+ can access more of the equity they've worked so hard to build up. Higher LTVs, along with superior deal closing ratios, mean our brokers can close more deals, thereby delighting their customers and growing their business in the process.
"What's most exciting is that our team continues to solicit feedback from our brokers and their clients, and we use this insight to inform our product roadmaps. We look forward to sharing more news with you in future."
Innovating broker incentives
Bisaillon: "We are also really proud of the innovation we continue to deliver via our broker programs.
"This month, we're thrilled to announce a number of enhancements to our PEAK Rewards program, which offers enhanced commissions to our top brokers. Brokers continue to qualify via the number of deals they close, and can now also qualify via volume thresholds. This means even more brokers benefitting from higher commissions, up to 130bps for Gold tier members. In addition, we've introduced loyalty, graduation and frequency bonuses, providing even more opportunities for brokers to maximize their revenues. A broker moving up to Gold tier can achieve $10,000 in extra cash incentives in tier bonuses alone. Full details of this program can be found at chipadvisor.ca/peakrewards.
"This builds on our Minimum Commission Guarantee, which provides a minimum of $1,500 for every CHIP and CHIP Max deal closed, as well as $750 for every Income Advantage deal closed. These come with no caps or limits on what can be earned. These changes were introduced in 2020 as a means to better support our brokers right across Canada, providing great opportunities to grow their business."
Continued customer focus
Bisaillon: "Our customer obsession is something that also benefits our broker community. We've continued to build out our sales team, meaning we can provide a greater level of personalized service to all of our brokers and ensure they benefit from outstanding BDM support, coast-to-coast.
"Another example is the investments we continue to make to ensure you have the tools you need at your fingertips. This includes tools such as the financial illustration calculator and report tool, which allow you to immediately see how much your clients could be eligible for while providing them a custom report. It also includes our broker marketing playbook, Broker Launch Pad, which includes professionally designed emails, banners, videos, and social media images to support brokers looking to build and enhance their business. We also are looking to introduce a new Broker portal to better service our partners in future.
"In my 30+ year career, I've seen huge changes in the industry and in what Canadians 55+ aspire to in retirement. It gives me great personal satisfaction to support our team and our extended network of broker partners in meeting the needs of this rapidly growing segment, and I absolutely believe that our unwavering focus on customer obsession and innovation will ensure we continue to be the uncontested leader in the Canadian reverse mortgage market."
https://www.mortgagebrokernews.ca/news/reverse-mortgage/how-customer-obsession-and-innovation-drives-growth-337056.aspx?utm_source=GA&utm_medium=20210120&utm_campaign=MBNW-Newsletter-20210120&utm_content=CAB225E9-A56E-4453-BA7A-30CBD695B619&tu=CAB225E9-A56E-4453-BA7A-30CBD695B619