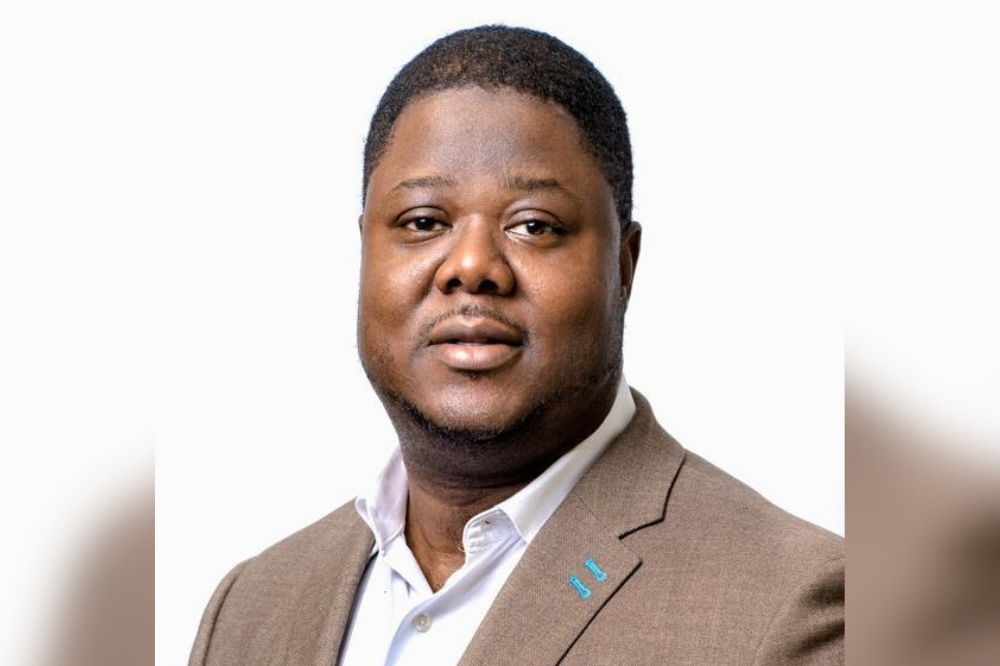 For Shawn Allen (pictured), cryptocurrency and blockchain technology represents the future of the mortgage industry – and he's determined that Matrix Mortgage will be at the forefront of it.
The company's founder and principal owner told Mortgage Broker News that blockchain and decentralized finance were set to "take the whole industry by storm" as Matrix announced last week that it would accept cryptocurrency for payments of goods and services.
Read more: Alternative lender to begin accepting cryptocurrency
"If you're not prepared for what's to come [in terms of] automation and Smart Contracts, then you're really going to get sideswiped with the amount of technology that's coming down the pipeline," he said. "I'm more confident now than ever with the market and the crypto space. I figured: it's time to really put my foot forward and say, 'We're here to stay, let's get this thing going.'"
The brokerage will accept Bitcoin, Bitcoin Cash, XRP, ETH and dollar-pegged stable coins for payments, with Allen saying that blockchain in particular – a record of transactions in the form of a digital ledger – will become increasingly prevalent in the mortgage industry in the coming years.
"CMHC [the Canadian Mortgage and Housing Corporation] is kind of spearheading that whole revolution as well, with blockchain as the public ledger," he said. "It's very transparent and secure, and CMHC's blockchain initiatives [are] right in line with what we're seeing in regards to utilizing cryptocurrency, Smart Contracts and the blockchain to transact and improve the mortgage process.
"We're not trying to make a blockchain mortgage; what we're trying to do is originate a qualified mortgage using blockchain. We're using the technology to try to improve the process and shorten the sales cycle."
Allen said that Matrix was among the first in the mortgage industry to embrace the technology, which offers the ability to verify credit, income and assets, as well as potentially registering clients with non-fungible tokens and using Smart Contracts to transact peer to peer "and eliminate the need for intermediaries."
"There are a lot of strong use cases to make the mortgage business a lot more efficient, and mitigate against fraud," he noted.
Embracing cryptocurrency as a payment method, a Matrix press release added, also expanded the company's reach into international markets where credit card payments are not practical, with Allen saying that the move was equally motivated by the company's intention to "better align ourselves with the shift towards the global adoption of digital currency."
Some may wonder whether adoption of the currency for payments requires a sizeable upheaval of a company's digital platforms and payment systems, but Allen emphasized that it had been a smooth transition.
"It's just like accepting Visa or Mastercard through a regular merchant services account," he said. "But this way, it's received in crypto and settled into Canadian dollars in the bank account.
"It goes on the balance sheet like any other transaction, and we pay taxes on those funds, the same way we would with any other transaction."
The company has held regular information meetings for its agents about different projects and options that are currently offered on the cryptocurrency scene, with Allen emphasizing the importance of familiarizing staff with the technology and key concepts.
Having already implemented its payment processing system for cryptocurrency, Allen said that Matrix's next step was to build its digital infrastructure to facilitate Smart Contracts and other technology.
"The whole industry is changing," he said. "It's going to be interesting to see, especially with CMHC coming out and saying that they're interested in learning more about blockchain and how to implement that.
"If people are thinking that crypto is a fad, or blockchain is not real, they're in for a rude awakening – because it's here to stay."
by Fergal McAlinden 16 Apr 2021
https://www.mortgagebrokernews.ca/news/alternative-lending/is-cryptocurrency-the-future-of-the-mortgage-industry-355026.aspx?utm_source=GA&utm_medium=20210416&utm_campaign=MBNW-Newsletter-20210416&utm_content=CAB225E9-A56E-4453-BA7A-30CBD695B619&tu=CAB225E9-A56E-4453-BA7A-30CBD695B619