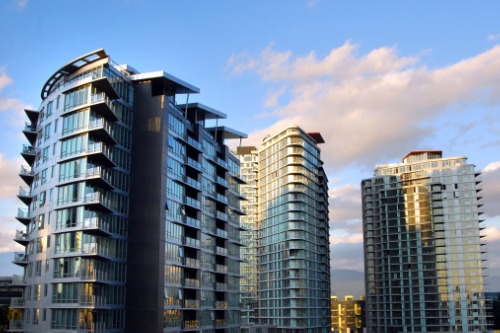 The Vancouver condo sector might become a buyers' market soon amid steadily growing inventory and sustained price declines, according to CBC analyst Mark Ting.
The market's average home sales price saw its last peak in January 2018, at $751,632 – a level approximately 8% higher than the reading this month. Meanwhile, active listings swelled to more than 6,000 units, with much of the new volume entering the market in July and August.
The coronavirus outbreak is the strongest driver of this trend, Ting said.
"COVID-19 exposed us to the limitations of condo living and also changed how condos are used," Ting said. "Pre-pandemic, homeowners used their condos maybe 12 hours a day, eight of which were spent sleeping. Much of their work and entertaining took place outside their homes, particularly if they live downtown. That changed with the onset of the pandemic. And as people spent more time at home they missed 'space' – green space or a dedicated area to work."
The pandemic's societal impact had a far-reaching impact on all aspects of the housing market.
"Some people became uncomfortable sharing common areas such as elevators and hallways," Ting said. "And much of what makes downtown condo living desirable such as the energy of living in a busy area, nearby culture and entertainment, has been put on hold… Pre-pandemic, the expectation was that a wave of boomers would sell their detached homes and downsize to a condo to help fund their retirement. COVID-19 has delayed this move."
Prices will likely drop further due to surges in Vancouver's inventory, largely stemming from owners forced to sell because of lost employment.
"Many investors who bought multiple units near the peak of the market that no longer provide cash flow will be forced to sell at a loss," Ting said. "Today's condo buyers are very different from the people purchasing during the peak of 2018. Back then prices were rising and there was a lot of greed and speculation in the market. Today there is a lot less speculation and most buyers are local who are purchasing for personal use."
https://www.mortgagebrokernews.ca/news/is-vancouvers-condo-market-facing-a-downturn-333765.aspx?utm_source=%7B%7Bcontact.platform%7D%7D&utm_medium=%7B%7Bcontent.updated%7Cdatetimeformat(%27%25Y%25m%25d%27)%7D%7D&utm_campaign=%7B%7Bcontent.campaign_name%7D%7D&utm_content=%7B%7Bcontact.emailmid%7D%7D&tu=%7B%7Bcontact.emailmid%7D%7D