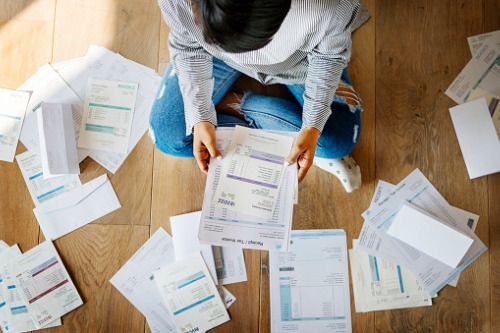 Another labour union has joined an increasing number of Canadians calling for a suspension of rent and mortgage payments until the COVID-19 pandemic is over.
Last week, the British Columbia Government and Service Employees' Union urged federal and provincial officials to momentarily freeze payments as workers faced loss of income from the prospect of unpaid leaves. Now, United Steelworkers, one of the largest private sector unions in Canada, has called on increased protections and support for workers.
In a statement, the union said that banks, landlords, credit card companies, and financial institutions should be "instructed to extend and relax mortgage, rent and bill payment requirements, loan servicing obligations and other responsibilities facing consumers and households."
"As federal and provincial governments in Canada take actions to limit the spread of the virus, we must ensure workers are supported and protected," said Ken Neumann, national director of USW. "Measures announced so far by governments are not enough. Time away from work to stop the spread of the virus should not mean loss of income, regardless of job or workplace. Unpaid job-protected leave doesn't pay the bills."
And labour unions aren't the only ones calling for a freeze on payments – a Change.org petition, already signed by 224,689 people as of press, is calling on Ottawa to cancel rent and mortgage payments "for the duration of the Covid-19 virus pandemic" to relieve financial pressure and allow citizens to stay home from work without the added concern of losing their housing and limit the spread of the virus.
"Our federal government should act in a similar fashion to Italy's and mandate the suspension of rent and mortgage payments during the coronavirus pandemic," the petition said.
https://www.mortgagebrokernews.ca/news/more-canadians-call-for-suspension-of-rent-mortgage-payments-327596.aspx?utm_source=GA&utm_medium=20201223&utm_campaign=MBNW-Newsletter-20201223&utm_content=CAB225E9-A56E-4453-BA7A-30CBD695B619&tu=CAB225E9-A56E-4453-BA7A-30CBD695B619