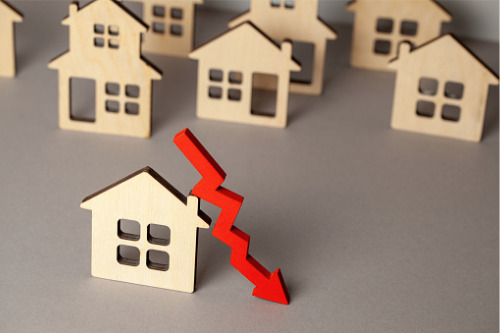 Mortgage interest costs continued to trend downward in October, according to recent figures from Statistics Canada.
StatCan's mortgage interest cost index fell 0.7% month-over-month in October, following a 0.5% monthly decline in September – a decrease that the agency largely attributed to the current low-rate environment created by reductions in the Bank of Canada's policy interest rate in March.
Read more: Canadian mortgage debt balance sees fastest growth since 2018
However, while lower interest rates are reducing mortgage service costs, TD Bank senior economist James Marple said that this is being "overwhelmed by higher costs for new housing, which is driven by strong demand, especially for larger single family homes, as we well as higher supply costs for both building materials and labour."
The downward trend in mortgage interest costs also coincided with a rise in StatCan's consumer price index (CPI), which rose 0.7% year-over-year in October, up from a 0.5% increase in September.
In an economic update, RBC economist Claire Fan said that resilient household incomes, supported by "unprecedented" government supports for those losing work, have "helped prop up consumer demand, limiting the price impact from a weaker labour market throughout the pandemic."
"But the economy is still running significantly below long-run capacity limits, with additional near-term downside risks coming from more stringent containment measures that could yet be imposed should the virus spread worsen," said Fan. "That should all keep a lid on inflation in the near-term and leaves monetary policymakers still free to focus on supporting the economy by keeping interest rates low."
https://www.mortgagebrokernews.ca/news/mortgage-interest-costs-continued-to-fall-in-october-335483.aspx?utm_source=GA&utm_medium=20201120&utm_campaign=MBNW-Newsletter-20201120&utm_content=CAB225E9-A56E-4453-BA7A-30CBD695B619&tu=CAB225E9-A56E-4453-BA7A-30CBD695B619