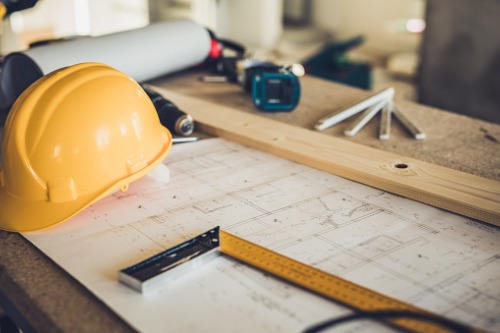 On September 22, the Canadian Home Builders' Association released its first-ever Municipal Benchmarking Study, an examination of how local development processes, including approvals and charges, impact housing affordability in 23 Canadian housing markets.
"This report is intended to support the important conversation with all orders of government on a major challenge to housing affordability and the efficient delivery of much needed new housing supply," said CHBA CEO Kevin Lee. "We've undertaken this work to showcase where municipal governments have the policies and systems in place to support supply and affordability, and to provide a path forward for improvements where things aren't working as well."
The extensive study, written between late 2019 and early 2020, ranked the 23 municipalities based on three key metrics: planning features, government charges, and approvals timelines. The five highest ranking markets are:
Regina, SK
Edmonton, AB
Calgary, AB
London, ON
St. John's, NL
The five lowest ranked municipalities:
Markham, ON
Burnaby, BC
Bradford West Gwillimbury, ON
Coquitlam, BC
Vancouver, BC
Municipal charges
In comparing the metros based on the municipal charges associated with low-rise construction, the CHBA found Markham, Ontario, where a single unit costs developers $138,154, to be miles ahead of the pack. Brampton, Ontario, with a per-unit cost of just over $103,000, was second, followed by Oakville and its $88,224. The lowest per-unit municipal charges were all in Atlantic Canada, where Halifax, at $6,823 per unit, was the most expensive.
The highest municipal charges on high-rise units can be found among the usual suspects: Vancouver ($100,679), Markham ($96,233) and Toronto ($75,762). The lowest charges are in a combination of prairie locales – Saskatoon ($6,078) and Winnipeg ($3,040) – and eastern cities Moncton ($2,009) and St. John's ($1,632).
The charges imposed by municipalities regularly increase, but the amount infrastructure charges have swelled over the past decade received special attention from the report's authors. From 2009 to 2019, the average per month change in infrastructure charges exploded in some markets. Here are a few of the highlights:
Toronto – 507 percent increase for single-detached properties, 446 percent increase for large apartments, 465 percent for small apartments
Vancouver – 596 percent increase for single-detached
Bradford West Gwillimbury – 127 percent increase for single-detached
Edmonton – 145 percent increase for single-detached
Saskatoon – 167 percent increase for single-detached
Drawn-out approvals
Toronto received the highest rank in terms of development features, but its middle of the pack ranking, fourteenth, reflected the drawn-out approval processes developers must contend with. It's a problem throughout Ontario. Looking at the average approval periods for typical application types in the province, including zoning by-law amendments, official plan amendments, site plans, and plans for subdivisions and condos, the study found an average wait time of 17 months per application.
In Western Canada, the average was 12.2 months. In Atlantic Canada, it was 12.3, but that figure was greatly inflated by the length of time approvals can take in Halifax.
The study found that those long approval periods have significant cost implications. Developers waiting for approvals are often forced to continue paying property taxes on vacant land, which adds thousands of dollars to the development process. An average of $1,830 per month is paid in property taxes in municipalities with abundant high-rise development.
Slower approvals also mean heavier carrying costs for builders. The report estimated that the cost of construction debt ranges "from roughly $81,400 to $97,700 for each additional month that construction financing is required for high-rise." For low-rise, each additional month adds between $107,000 and $165,900 in financing costs.
Factoring in all the costs a developer must pay, including the inflation of construction costs and the wages paid to contractors and other labourers, the report estimates that each additional month a project remains in the approvals phase adds an average of $351,500 to the cost of a low-rise project and $216,300 to the cost of a low-rise project.
"These costs equate to an additional $1.27 per buildable square foot per month for the low-rise project, and $1.73 per buildable square foot per month for the high-rise project," reads the report.
Recommendations
Based on its research, the CHBA made three recommendations for municipalities hoping to improve the approval process.
The first involves rolling out clear development guidelines and application checklists in the municipalities where they are lacking.
"Increasing transparency and specificity surrounding application requirements is a proactive way to cut down on incomplete application submissions and reduce the number of resubmissions required," the report says.
Second, the CHBA urges municipalities to delegate more approval authority to staff and officials, stating that staff should "be given the authority to assess and approve applications that broadly meet official plan requirements but need additional zoning changes" when legally feasible. Doing so, the Association says, could eliminate "political interference" and reduce the workloads of city councillors.
Municipalities are also encouraged to invest in more modern development tracking software and to begin phasing-in online development submission systems, which could improve approval timelines "by supporting improved workflows, transparency, and creating a more collaborative environment."
https://www.mortgagebrokernews.ca/news/new-study-shows-how-local-development-processes-increase-canadian-home-prices-333922.aspx?utm_source=GA&utm_medium=20201006&utm_campaign=MBNW-Newsletter-20201006&utm_content=CAB225E9-A56E-4453-BA7A-30CBD695B619&tu=CAB225E9-A56E-4453-BA7A-30CBD695B619