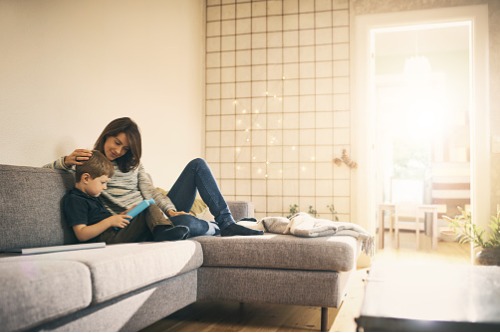 In an effort to make on-reserve homes safer and more energy-efficient, the Akisqnuk First Nation's (AFN) housing department has been collaborating with ThinkBright Homes to provide inspections for 20 homes in the community.
AFN housing manager Dale Shudra and his team asked band members to express their interest in assessments to test how energy efficient their homes might be to see if any enhancements could reduce the cost of energy expenses.
"The tests were completed with ThinkBright homes to see how energy efficient 20 houses on the reserve were to see if we could reduce costs," explained Shudra. "The homeowners volunteered to participate in the assessment and were ranked based on need. There were three homes on the emergency side."
Shudra credits BC Hydro's rebate program, the Indigenous Services Canada (ISC) and the Columbia Basin Trust (CBT) for providing incentives and funding opportunities to aid the community with this project.
"Through dialogue with First Nations communities, the Trust gained a better understanding of how we could best support their housing needs and the role we could take to help," said Mark Brunton, Senior Manager, Delivery of Benefits, Columbia Basin Trust. "Several First Nations, including Akisqnuk, are now doing condition assessments, creating asset management plans in-house and beginning upgrades that will help ensure their housing investments are maintained for years to come."
ThinkBright Homes completed a total of 20 home inspections this year for the AFN.
"The budgets we prepared were for implementation of a cost-effective renovation plan for simultaneously improving the sound and temperature comfort of each home, preventing moisture related issues that are common with energy retrofits, reducing wildfire hazards and improving the indoor air quality _ all at the same time, as we improve the energy efficiency to at least BC Energy Step Code 3 standards, or better, we hope," said Meredith Hamstead, ThinkBright Homes spokesperson. "A unique combination of innovative building materials and a low-cost installation strategy is ensuring that we are stretching funder dollars as far as possible while delivering the highest quality renovation for the residents of each home."
She added that ThinkBright values building safe and comfortable homes for everyone, and it's a goal for new and existing homes.
The Canada Mortgage and Housing Corporation (CMHC) has contributed to the AFN housing department by providing funding to hire two interns.
AFN housing interns, Justin Grosso and Bobby Morgan, have been acquiring work experience and training to complete home assessments on an iPad this month. The duo will remain in the community, gaining work experience until approximately March when the school-year resumes.
Shudra is targeting to complete the energy retrofits for AFN homes before the end of December 2020.
https://www.mortgagebrokernews.ca/business-news/partnership-looks-to-make-first-nations-homes-safer-335056.aspx?utm_source=GA&utm_medium=20201109&utm_campaign=MBNW-Newsletter-2021109&utm_content=CAB225E9-A56E-4453-BA7A-30CBD695B619&tu=CAB225E9-A56E-4453-BA7A-30CBD695B619