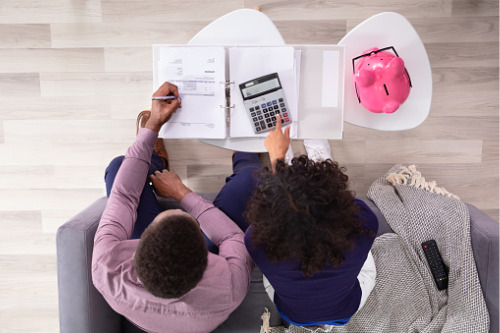 Three out of four Canadians said that their top financial priority this year is to pay down debt or retain an elevated level of savings, according to a new survey conducted by Nanos Research Group for Bloomberg from December 27-30.
Nanos found that 39% of Canadians are looking to prioritize debt repayments this year, while 37% will be storing extra funds in their savings accounts. Another 13% said their top priority will be to invest in real estate or the stock market.
But despite the mounting household wealth, only 11% said they plan to make major purchases this year. Statistics Canada data showed that a dynamic housing market had boosted national household net worth by more than $600 billion in the first six months of the pandemic.
"We have significant pent-up demand in the economy," said David McKay, CEO of Royal Bank of Canada. "We have significant savings sitting on consumers' balance sheets."
In the first nine months of 2020, average disposable income spiked by around $100 billion annually due to the federal government's COVID-19 financial aid programs. During the same time frame, household spending dropped by more than $50 billion.
This widespread reluctance to make the money flow might introduce significant risks to the nation's economic recovery in the near-term, observers warned.
"A vigorous post-lockdown rebound in Canada is losing momentum through the first quarter of 2021," said Andrew Husby, Bloomberg economist. "We anticipate a weak and uneven patch through the winter transitioning to a stronger-than-consensus pickup starting in the second quarter."
by Ephraim Vecina 14 Jan 2021
https://www.mortgagebrokernews.ca/news/poll-canadians-to-prioritize-debt-repayments-and-savings-over-major-purchases-336848.aspx?utm_source=GA&utm_medium=20210114&utm_campaign=MBNW-Newsletter-20210114&utm_content=CAB225E9-A56E-4453-BA7A-30CBD695B619&tu=CAB225E9-A56E-4453-BA7A-30CBD695B619