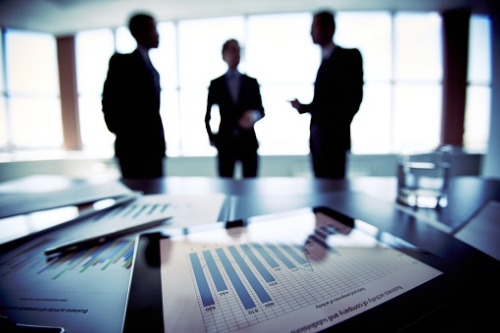 There was a time, not too long ago, when mortgage investment corporations (MICs) and other private lenders were viewed as shadowy presences haunting the outer fringes of the mortgage industry, waiting to swoop in and take advantage of desperate borrowers by plying them with solutions whose mechanics (and fee structures) they couldn't understand. Using a private lender was like renting-to-own a home: a technically legit strategy, but not something most consumers were rushing to tell their friends about.
But, just like a rent-to-own, private lending has come a long way. Rising home prices and tighter borrowing restrictions among the country's top lenders have resulted in MICs and private lenders receiving far more attention from consumers, and not just those deemed less than creditworthy by Canada's biggest banks.
"We help many, many people with Beacon Scores of 700 or 800," Bryan Jaskolka, chief operating officer of Canadian Mortgages Inc, told Mortgage Broker News. "There are a lot of high-quality borrowers out there who have equity and down payments but are just shut out of that traditional banking system."
In a new whitepaper, Why "A" Borrowers Should Consider Private Mortgages, Jaskolka's team at CMI explains how private funding solutions can benefit borrowers who may have previously thought themselves a poor fit for private lending. It turns out, however, that in an economy knocked off its moorings by COVID-19, where unprecedented levels of income disruption for individuals and business owners have been met by increasingly stringent lending guidelines among Canada's more conventional lenders, there's room in the private space for everybody.
"As more potential borrowers fall into the 'high-risk' category for mortgage loans, they will increasingly turn to private lenders," the report states. "There's reason to believe that even 'A' borrowers who still qualify for traditional mortgages are also embracing private loans. This trend is confirmed by data showing a large increase in the percentage of refinancing transactions completed through private lenders."
Another reason "A" borrowers feel more comfortable exploring the private/MIC environment is that the space now has the tacit approval of the mortgage mainstream. Earlier this year, Filogix allowed private lenders and MICs access to its connector platform for the first time, providing private borrowers the same level of data protection and convenience previously enjoyed by more traditional borrowers.
"Not only are brokers now able to access private lenders securely, but we also saw lenders that are unqualified exit the space," said Elizabeth Wood, Canadian Mortgages Inc's executive vice president. "It really created a far more robust vetting process to ensure that the lenders being brought into the marketplace were in the right space and making the right investment decisions."
Filogix's recent acceptance of private lenders could be a watershed moment for the space, as it demonstrates the trust and confidence the country's leading mortgage platform has in private lending as a solution for Canadian consumers.
"At the end of the day, these changes further advance the reliability and transparency that private lenders and their clients are already accustomed to," Wood said. "The recognition of the private lending submarket by industry leaders like Filogix provides the credence that we've been waiting for, that private lending is a viable and respected opportunity for traditional and non-traditional borrowers alike."
Private lending has also received a shot in the arm from the rise of its dominant players, whose efforts to bring more transparency and professionalism to a long-misunderstood corner of the mortgage marketplace are garnering increased attention and respect from brokers. The more established private operators – those with the resources to invest heavily in tech, products, and customer service – are able to assist borrowers throughout their journey across the private space. It's a level of dedication few would think to associate with private lenders, but that's the reality at CMI.
"At this stage, I believe that the larger, more sophisticated operators, particularly those who are able to offer a multitude of products and services, will continue to gain substantial market share in 2021," Wood said.
https://www.mortgagebrokernews.ca/news/private-mortgages-and-a-borrowers-a-winning-combination-336420.aspx?utm_source=GA&utm_medium=20201218&utm_campaign=MBNW-Newsletter-20201218&utm_content=CAB225E9-A56E-4453-BA7A-30CBD695B619&tu=CAB225E9-A56E-4453-BA7A-30CBD695B619