Get your complementary Pre-Approval from aDiamondMortgage, here.
What impact will rate hikes have on Canada's housing market?
RBC senior economist on current risk levels on the housing and mortgage fronts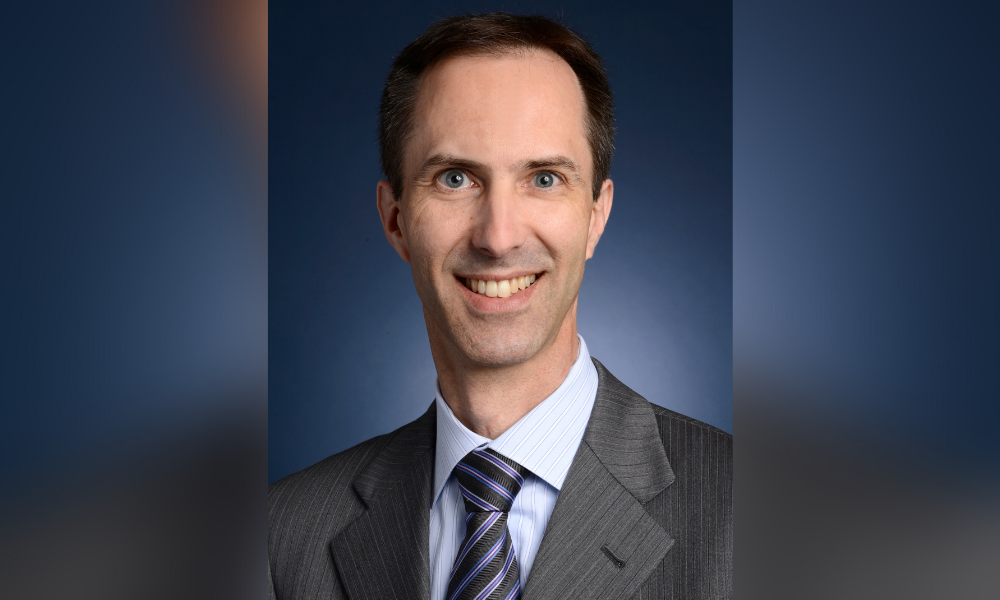 Hikes to the Bank of Canada's overnight rate are likely to have a "cooling impact" on Canada's housing market, according to a senior Royal Bank of Canada (RBC) economist, with house prices potentially set to moderate substantially by the end of 2022.
Speaking with Canadian Mortgage Professional, Robert Hogue (pictured) said that there appeared little prospect of a return to the red-hot levels of market activity that characterized the early months of this year, with housing fundamentals remaining "pretty solid" across most of the country as 2021 nears an end.
"I'm not arguing that [Bank of Canada rate hikes] will throw a whole pile of cold water on the market and stop it in its tracks," he said. "But certainly, as interest rates will rise – our base case is a kind of gradual increase of interest rates – at the margin, this will cool the market, erode affordability and make it harder for new buyers in the market. So it will price some people out, and it will cool the market."
Speculation of impending turbulence in Canada's housing market grew at the end of September, when the Canada Mortgage and Housing Corporation (CMHC) elevated it to the highest possible risk level as a result of "intensified and persistent imbalances" in certain areas.
However, Hogue said that the localized nature of those issues meant there was likely little chance of a collapse at the national level, despite those challenges identified by the crown corporation.
"It's very local in terms of where the risks are," he said. "Right now, when you look at some of the fundamentals across most of the country, they're still pretty solid.
"There might be some markets that have gone a little too far, and potentially, probably most likely the kind of smaller markets that aren't quite as deep as larger ones. But at this point, we're not flashing any major red flags."
Hogue acknowledged that while there was a possibility of market watchers being "surprised on either side" – whether a significant escalation of the housing boom or a more rapid cooldown than anticipated – those eventualities were being treated as risks, rather than base case scenarios.
As Canada's housing market heated dramatically over the past 18 months, surging demand collided with low inventory levels to create a situation that most of the main party leaders described as a "crisis" during September's federal general election campaign.
The question of whether that crisis should be solved with more supply or less demand has vexed observers throughout the pandemic. Hogue said that the fundamental imbalance was caused by undersupply, and any measure that solely boosted demand would "not be productive" in RBC's view.
"We would really advise policymakers at all levels to focus on the supply side and ensure that there's going to be more in the market," he said, "to remove obstacles to housing construction, in particular, so that the supply side can adjust to the very strong demand."
The 2022 outlook
With the future of Canada's housing and mortgage markets still shrouded in uncertainty thanks to the continuing impact of the pandemic, there are a host of factors that will influence their direction next year – not least the fact that the government is planning to welcome a record 411,000 new Canadians to the country over the course of 2022.
While Hogue said that over time, immigration would have a kind of "domino effect" on the rest of the market, he emphasized that the effect of those record numbers was not likely to be felt in the next 12 months, with new Canadians usually focused on renting immediately after arriving in the country.
"It [immigration] will have an impact – it might not necessarily be next year for the overall market," he said. "I think… the bigger impact will be in the rental market. Typically, newcomers rent the first few years they move to Canada, so our view is that first and foremost the rise in immigration is going to put pressure on the rental stock."
By Fergal McAlinden12 Nov 2021
https://www.mpamag.com/ca/mortgage-industry/market-updates/what-impact-will-rate-hikes-have-on-canadas-housing-market/316380?utm_source=GA&utm_medium=20211112&utm_campaign=MBNW-Newsletter-20211112&utm_content=CAB225E9-A56E-4453-BA7A-30CBD695B619&tu=CAB225E9-A56E-4453-BA7A-30CBD695B619