Get your complementary Pre-Approval from aDiamondMortgage, here.
---
Scotiabank economist predicts eight rate hikes in next two years
Current inflation is "not transitory at all" according to expert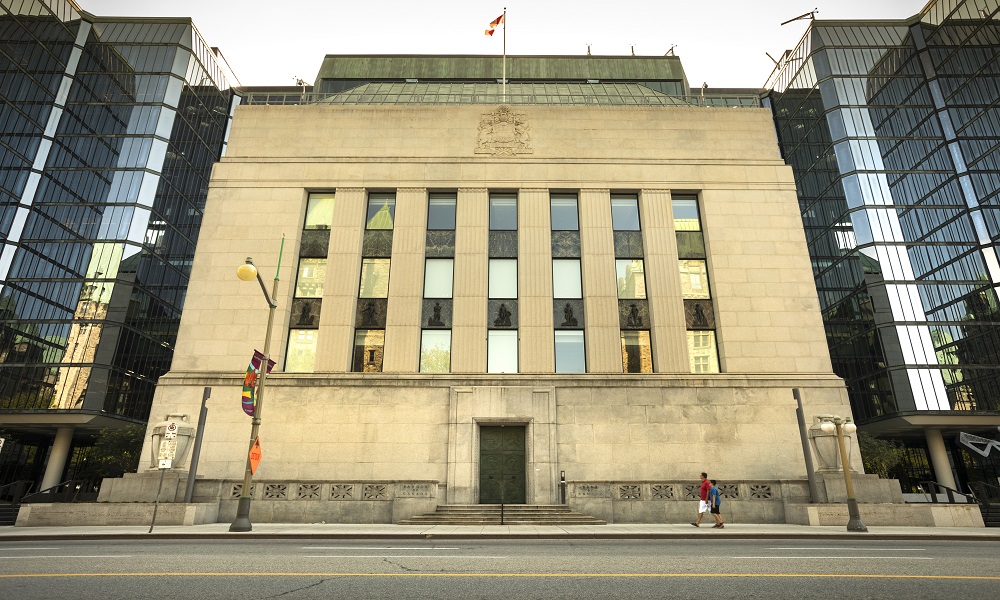 Taking current trends and inflationary pressures into account, the Bank of Canada will likely raise its benchmark interest rate four times in the second half of next year and another four times in 2023, according to Derek Holt of Scotiabank.
The chain of 25-basis-point hikes will likely begin in July 2022, and then continue in September, October, and December, Holt told BNN Bloomberg in an interview. The 2023 increases will likely be on a quarterly basis, with the rate ending up at 2.25%.
The annual inflation rate ended up at a fevered 4.4% in September, representing the sixth straight month of the readings exceeding the central bank's 1-3% target. This was also the highest the rate has been since February 2003.
"This isn't transitory at all," Holt said. "You can't just talk through inflation readings like this."
Holt's observation mirrored that of former BoC Governor Stephen Poloz, who recently said that using the term "transitory" to describe the current inflation spike is setting up unrealistic expectations for the national economy's near-future prospects.
"The word 'transitory' sounds really short to people," Poloz said. "I think the big things that are affecting the view right now will take probably into next spring, say the next six to 12 months for them to work their way out."
"I really don't have any idea how long [inflationary pressures] may take to clear up," Poloz added. "You know, it's like when you're in a traffic jam in the morning: you don't really know how long it's going to take to clear and even when it is cleared, it takes a while to get started up again in a nice rhythm as you're used to. So, hard to predict that."
By Ephraim Vecina03 Nov 2021
https://www.mpamag.com/ca/mortgage-industry/market-updates/scotiabank-economist-predicts-eight-rate-hikes-in-next-two-years/315378?utm_source=GA&utm_medium=20211107&utm_campaign=MBNW-Weekend-20211107&utm_content=CAB225E9-A56E-4453-BA7A-30CBD695B619&tu=CAB225E9-A56E-4453-BA7A-30CBD695B619
---