Renovations remain a top priority for homeowners – survey
The upward trend in renovation loan applications is likely to last for the remainder of 2021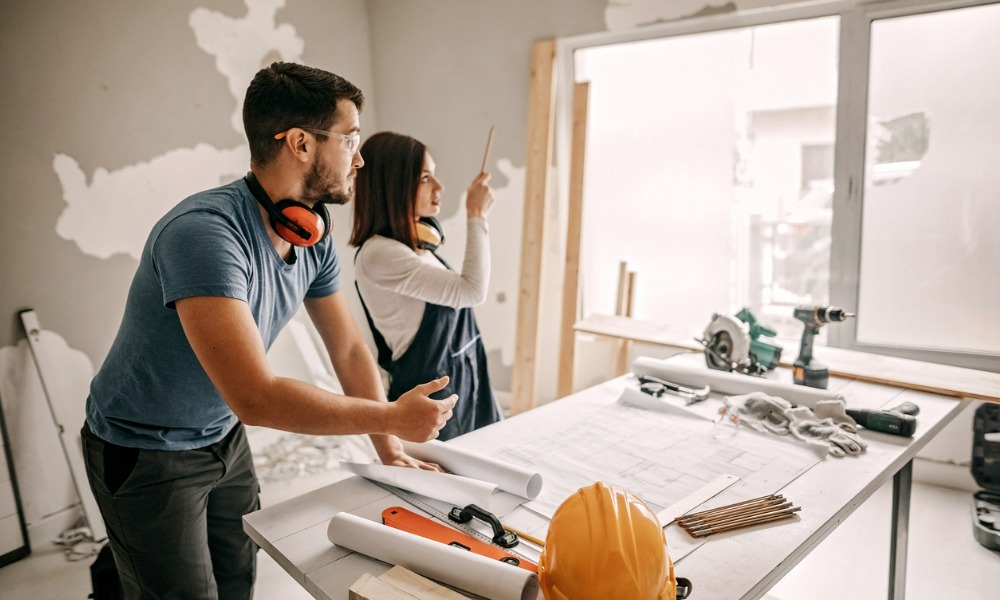 Despite the gradual reopening of the economy more than a year into the pandemic, Canadian homeowners still prefer to allocate their finances towards renovations, according to polling by non-bank consumer lender Simply Group.
The number of home renovation loan applications nationwide grew by 30% quarter over quarter in Q2, Simply Group said. This was a trend that continued through August, which saw a 15% increase in loan applications from July.
During the May-August interval, June saw the most loan applications, followed by August and May. This accompanied a surge in home improvement projects during summer, Simply Group said.
"As Canadians spent a significant amount of time at home, their increased disposable income provided an opportunity to invest in home renovation projects," said Lawrence Krimker, CEO of Simply Group. "Our data reflects that Canadians continue to prioritize their home improvement plans in a financially viable way. As the winter months approach, we expect this trend to continue throughout the remainder of the year."
Applications for essential renovations like roofing, windows, and doors increased by 36% from Q1 to Q2. Non-essential loan applications grew by 23% during the same period. These trajectories are likely to last through the remaining months of 2021, especially with the colder months looming.
"This year, the real estate market and housing sector saw heightened interest from Canadian homebuyers, with increased demand in home improvement projects from buyers as well as sellers," Krimker said. "As new homebuyers looked to refurbish their houses, sellers also upgraded their properties to drive up their selling price. The increases in applications for both non-essential and essential loans are reflective of this market trend."
By Ephraim Vecina15 Oct 2021
https://www.mpamag.com/ca/mortgage-industry/industry-trends/renovations-remain-a-top-priority-for-homeowners-survey/313321?utm_source=GA&utm_medium=20211015&utm_campaign=MBNW-Newsletter-20211015&utm_content=CAB225E9-A56E-4453-BA7A-30CBD695B619&tu=CAB225E9-A56E-4453-BA7A-30CBD695B619