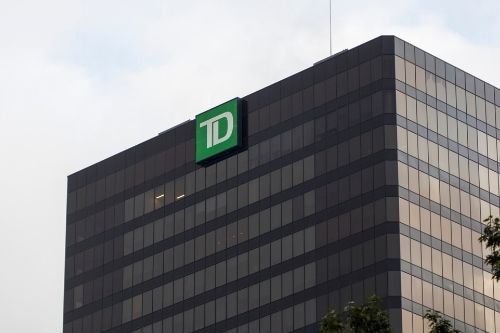 Demonstrating sustained strength in the face of the COVID-19 pandemic, Toronto-Dominion Bank reported earnings of $3.3 billion and adjusted earnings of $3.4 billion for the fiscal first quarter. Both figures marked annual increases of 10%.
The bank pointed to its diversified business model and the improving macroeconomic environment as the major drivers of this trend.
"Throughout the quarter, we made important investments to deepen customer relationships across our businesses, including through enhanced digital capabilities and advice programs to meet the rapidly changing needs of those we serve," said Bharat Masrani, group president and CEO of TD Bank Group.
The bank's Canadian retail unit posted a particularly strong performance, with an annual increase of 14% in net income for a total of $2.037 billion. This reflected lower provisions for credit losses and higher revenue, TD said.
"On an adjusted basis, net income was $2.037 billion, an increase of 12% year-over-year," TD said. "Revenue increased 1%, reflecting higher loan and deposit volumes, higher transaction and fee-based revenue in the Wealth business, and higher insurance revenue, partially offset by lower margins."
TD Bank touted its "focused approach" in managing the manifold crises brought about by the pandemic, and assured that it will continue to do so amid the prevailing climate of volatility.
"While we are proud of our progress and performance, we recognize that COVID-19 is still with us and that the economic recovery will remain uncertain for some time," Masrani said. "We will advance our strategy, make the right investments, and serve our customers and communities as we continue to navigate this challenging period."
The centrepiece of this strategy is the TD Ready Challenge, which is administering $10 million in grants to the development of "innovative solutions that address the inequities exacerbated by the pandemic."
"We invested in training and development for thousands of colleagues, opening new career opportunities," Masrani said. "In addition to timely support and advice to customers and clients, we also continue to work with governments to facilitate access to relief programs and introduce new initiatives to help those most impacted by the pandemic."
by Ephraim Vecina 25 Feb 2021SHAR
https://www.mortgagebrokernews.ca/news/td-bank-announces-robust-q1-results-338154.aspx?utm_source=GA&utm_medium=20210225&utm_campaign=MBNW-Breaking-20210225&utm_content=CAB225E9-A56E-4453-BA7A-30CBD695B619&tu=CAB225E9-A56E-4453-BA7A-30CBD695B619