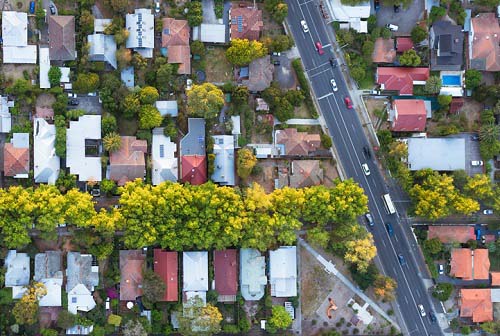 Housing markets across Canada have grown exponentially more expensive over the last 10 years, placing homeowners under an increasing amount of financial pressure. A new study from Point2Homes has revealed where the nation's homeowners are facing the greatest levels of housing unaffordability.
According to Point2Homes, the share of income needed to afford a home has skyrocketed since 2010. As home prices continue to rise and incomes plateau, mortgage affordability has worsened in 38 of the 50 largest Canadian real estate markets.
Read more: Housing market confidence strongest since mid-March
Additionally, the number of unaffordable markets – where the share of a household's income needed to service a mortgage exceeds 30% — has jumped from six to 16 over the last decade.
Topping the list of Canada's most unaffordable city is Burnaby, British Columbia, where, on average, households spend a whopping 44.7% of their income to service a mortgage.
The city is followed in the top five by Richmond, BC (44.0%); Oakville, ON (43.8%); Vancouver, BC (41.6%); and Kelowna, BC (40.8%).
The study also revealed Kitchener, ON as the city with the largest gap between home price increases and wage increases. From 2010 to 2020, the city saw home prices increase by 148%, while wages grew by only 38% — a 110% difference.
On the other end of the spectrum, however, Point2Homes revealed that Halifax, NS, is the most affordable city in Canada, with the average mortgage in the city taking up 10.8% of the median household income.
Rounding out the top three most affordable housing markets are Windsor, ON (11.4%) and London, ON (11.4%).
by Duffie Osental 26 Jan 2021SHARE
https://www.mortgagebrokernews.ca/news/these-are-canadas-most-unaffordable-cities-for-homebuyers-337227.aspx