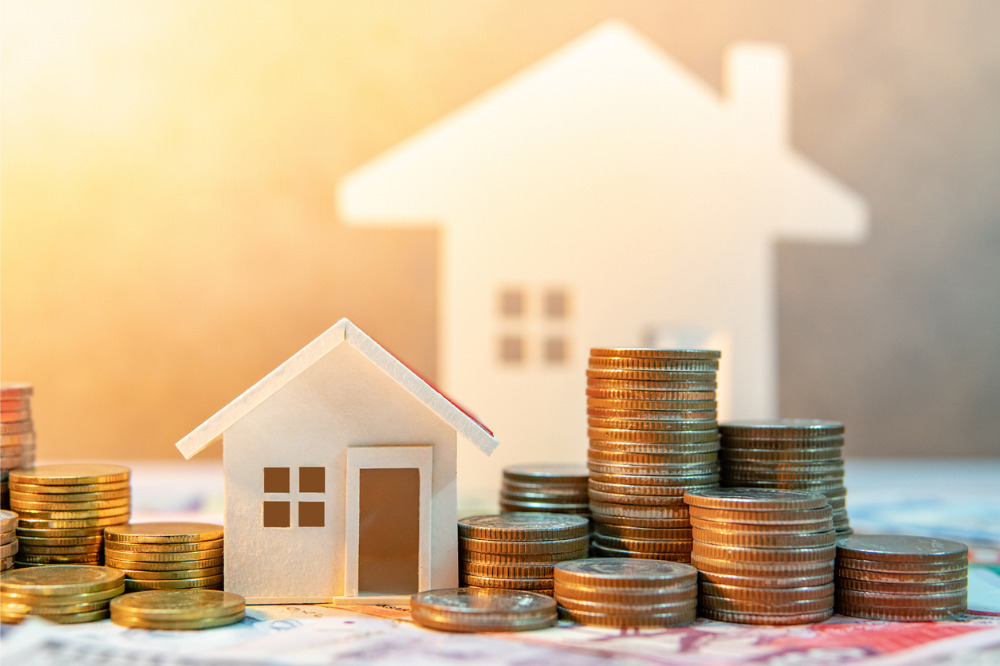 One Canadian real estate trend that has fallen off the radar in the wake of the COVID-19 pandemic is that of baby boomers downsizing out of their spacious detached homes and relocating to less maintenance-heavy alternatives like condos, townhouses, or even single-storey homes in less densely populated communities.
With real estate markets in many cities still glowing hot after a sizzling 2020, homeowners nearing retirement are sure to be asking themselves if now is the time to pull the trigger and cash out while virtually the entire country remains a seller's market.
For at least two realtors, the answer to that question is a resounding 'yes'.
Selling: The case for
Keisha Telfer and Vincent Cote, co-owners of Transitions Realty, told Mortgage Broker News that the intense demand for single-family homes, sparked by COVID-19-triggered desires for privacy and sufficient room in which to live/work/teach without going insane, make early 2021 an opportune time for homeowners to scale down.
"Young families are looking to move into larger family homes because they need more space," Telfer said. "Boomers own most of these homes, so they have the opportunity right now to look at their personal finances through the lens of real estate."
Downsizing comes with several benefits – drastically decreased maintenance demands, lower monthly carrying costs, etc. – but chief among them may be the concept of control. By downsizing in the early stages of retirement, Telfer explained, baby boomers can use the equity they have built up over the decades – sure to be enormous in certain highly priced markets – to shape their future while they're still young enough to make their own decisions and live the kind of independent lives they have envisioned for themselves.
"It could potentially lend itself to aging in place," she said.
But demand for single-family homes is nothing new in Canada; it's been unquenchable for the past six years. Does capitalizing on it really require liquidating a property in the first few months of 2021? Why not ride the appreciation for another few years?
"That is an option," Cote said. "Obviously it depends on a person's situation and where they're at in life. If they're thinking about downsizing, if they think now might be the right time, they should absolutely look at it because of the trends we're seeing."
Telfer said many boomers have considered holding their properties or renting them out but added that "what we're typically seeing is people are selling their homes." Renting comes with risks like vacancies, late payments, and damage, while holding a property could mean no equity retrieval; most boomers won't be able to consider downsizing without first factoring in the sale of their current homes.
There is also the question of homeowners downsizing into condos at a time when many Canadian condominium markets are struggling under a combination of sluggish sales and falling prices. Cote explained that the situation may be stressful for current condo owners, but it presents an opportunity for prospective buyers.
"If the plan for them is to downsize their large, multi-bedroom home and move into a smaller condo, it's kind of a buy low/sell high kind of situation," he said. "They could be selling their house on a high and buying a condo in a little bit of a dip, so that could be a bonus to them."
Downsizers, he and Telfer insisted, aren't limited to buying condos. Developers are now designing their projects with the needs of boomers in mind, outfitting them with amenities that allow them to remain active while also setting aside space for must-haves like healthcare facilities and pharmacies. Such master planned communities are popping up all over Ontario.
"It's an environment you really see people flocking to," Cote said.
Downsizers can also ease themselves into the process by purchasing pre-construction. Cara Hirsch, CEO of Hirsch and Associates, says 65% of the buyers for one of the projects she is marketing in Toronto are over 55 and looking to scale down.
"We find boutique buildings tend to attract downsizers and empty nesters as it's a little easier to adapt to the condo lifestyle coming from a house versus if they were to move into a high-rise," Hirsch told MBN. "We have seen this number steadily increase over the years as more end users are becoming comfortable with pre-construction and the three- to five-year timeline to move in."
Selling: The case against
Not everyone believes baby boomers should move on from their single-family homes, even if they are becoming a burden.
"In my view, clients get wealthier keeping the real estate, not selling it," said investor-focused broker Dalia Barsoum of Streetwise Mortgages. "Having said that, holding on to the property has to make financial sense given the client's goals, lifestyle and monthly budget."
Prior to selling, Barsoum suggests homeowners evaluate the possibility of leveraging their home equity to make a down payment on a new property so they can rent out the original home. Such a decision, she said, involves three main considerations: will the rent cover all the expenses associated with keeping the asset, is the retiree open to the idea of becoming a landlord (and if not, will the property support hiring a property manager), and will the homeowner be comfortable using a traditional down payment-plus-financing strategy to pay for the next property rather than paying for it outright with the proceeds of a sale.
There are other strategies Barsoum says are available to homeowners who would like to bolster their retirement income. If, after cashing out and securing a new residence, they have a sizeable amount of earnings left over, they could use that excess capital for private lending, thereby securing a predictable monthly income. Others, she says, "choose to leverage the portfolio so they can deploy a lending strategy, while still keeping the asset rented for cash flow", leaving open yet another possibility: passing the property on to the next generation.
by Clayton Jarvis 22 Jan 2021SHARE
https://www.mortgagebrokernews.ca/news/to-downsize-or-not-to-downsize–that-is-the-question-for-canadas-baby-boomers-337133.aspx?utm_source=GA&utm_medium=20210122&utm_campaign=MBNW-Newsletter-20210122&utm_content=CAB225E9-A56E-4453-BA7A-30CBD695B619&tu=CAB225E9-A56E-4453-BA7A-30CBD695B619