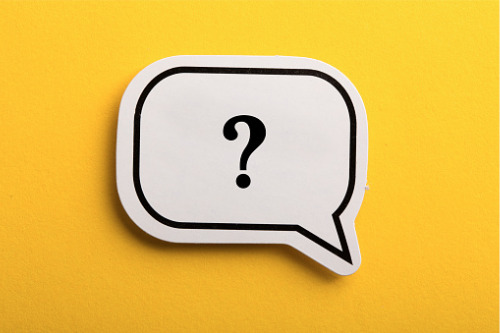 At the start of the year, private lenders were steadily expanding their market share, and education around MICs and alternative financing options was growing. When the COVID-19 pandemic hit, banks and prime lenders became increasingly cautious given the unpredictability of the market pushing even more borrowers to seek information about alternative lending sources.
"The general public is more educated today about all their options, and brokers are doing a great job of understanding and communicating what's available to their clients," said Franca Tosti-Bulthuis, associate director of brokerage relations at CMI.
Continued education is key; she encourages brokers to maintain good relationships with lending partners to keep informed not only about industry changes but also updates on specific products and programs.
"Brokers need to stay up to date on changing guidelines and use their expertise to serve their clients better by putting all the options on the table," she said. "At CMI, we encourage brokers to take the time to keep learning."
While there are fewer misconceptions about alternative and private lending, even compared to a few years ago, Tosti-Bulthuis shared some of the top ones that plague the industry today:
Only people with bad credit go to a private/alternative lender
Alternative lenders are non-bank financing companies that offer unconventional financing options to individuals and businesses who may not be able to get approval from a prime lender. While this includes borrowers with a challenged credit history, several other types of borrowers could benefit from alternative financing.
"There are borrowers with excellent credit that choose private lenders," said Tosti-Bulthuis. "They may choose an alternative option because they are self-employed or want non-traditional terms. Sometimes, it has nothing to do with credit."
Alternative lenders generally approve loan applications quicker than traditional lenders as well. While private lending was traditionally known for working with risker clients, Tosti-Bulthuis says the way people work has changed, their compensation structures have changed and the economy is evolving to include a lot more self-employed or freelance workers. These types of borrowers generally have a hard time qualifying for traditional financing, despite having good credit.
Private lenders charge very high, unreasonable interest rates
Private lending may be more expensive and can sometimes come with more stringent terms, depending on how risky the loan is, but it's meant to be a temporary solution until the borrower can access more traditional financing, with lower rates and fees.
Private lenders gained a bad rap in the past due to individual investors being a primary source of non-bank capital. They charged high interest rates and fees with little accountability and transparency. While the occasional bad actors may still exist, Tosti-Bulthuis says they are far and few between, and competition in the industry has driven increased accountability throughout the entire space. Private lenders also follow provincial guidelines and industry best practices.
"We work closely with brokers who are always doing their best to ensure their clients are getting the best deal and best product pricing to fit their needs," she said. "Larger lenders also have a reputation to uphold, which is a great reason to consider lenders like CMI rather than working with small independents who may not be around in a year's time," she said.
CMI was recently recognized as one of the fastest growing companies in Canada, for the second time in a row, by the prestigious 2020 Growth List.
Private lenders charge expensive fees and don't renew
Mature, trustworthy lenders openly disclose all their fees upfront and pride themselves on a transparent process. At CMI, Tosti-Bulthuis says they are always looking to grow the business and once conditions are favourable, they work with the client to renew.
"Some small investor funds and MICs charge a full lender fee when it's time to renew because they have limited capital," she said. "At CMI, we have strong financial backing and want to keep the clients that are in good standing, so we never charge the full lender fee at renewal."
She added that CMI always works with the client and their needs, whether that's moving the mortgage elsewhere, or setting up a renewal.
https://www.mortgagebrokernews.ca/news/top-three-myths-about-alternative-lending-335169.aspx?utm_source=GA&utm_medium=20201112&utm_campaign=MBNW-Newsletter-20201112&utm_content=CAB225E9-A56E-4453-BA7A-30CBD695B619&tu=CAB225E9-A56E-4453-BA7A-30CBD695B619