Trudeau vows ban on foreign buyers
The pledge comes as the debate over affordable housing heats up in the federal election campaign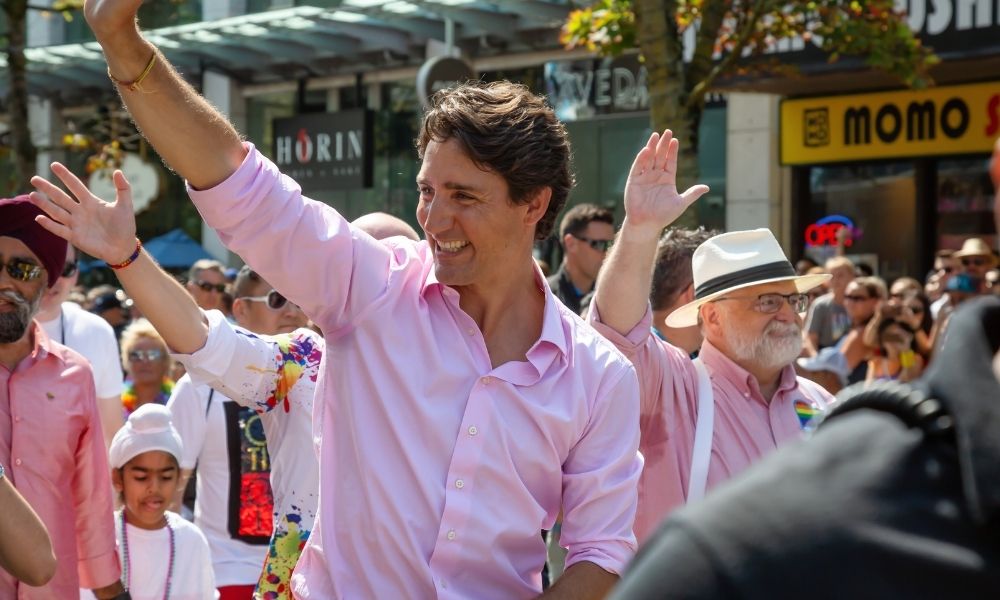 Prime Minister Justin Trudeau has promised to introduce a two-year ban on foreign home buyers and make the home purchasing process more transparent if re-elected.
The Liberal Party leader told a crowd in Hamilton, Ontario that a Liberal-led government would "crack down on predatory speculators that stack the deck against you," if returned to power in the September election, while also pledging to build more homes and introduce a rent-to-own scheme.
"You shouldn't lose a bidding war on your home to speculators. It's time for things to change," he said. "No more foreign wealth being parked in homes that people should be living in… If you work hard, if you save, that dream of having your own place should be in reach."
In its newly-published "Home Buyers' Bill of Rights" the Liberals also promised to lower CMHC mortgage insurance rates by 25% and introduce a tax-free savings account for first-time buyers.
Trudeau's comments were the prime minister's latest bid to win over voters on the housing issue, one that has emerged as a potent topic in the federal election campaign with house prices having surged across Canada during the COVID-19 pandemic.
Hamilton, the scene of Trudeau's remarks, saw a 23.8% year-over-year increase in aggregate house prices in the second quarter of 2021, rising from $613,750 to $760,000.
Current policies around foreign buyers have faced particular criticism in Vancouver, with real estate purchases by non-residents becoming increasingly popular.
Conservative Party leader Erin O'Toole has vowed in his party's own housing plan to introduce a two-year trial ban on foreign buyers who don't intend to live in Canada, a measure he said was aimed at addressing the country's housing "crisis."
"The supply of homes – to own as well as to rent – is not keeping up with our growing population and too many foreign investors are sitting on properties as investments."
New Democratic Party leader Jagmeet Singh said that he would implement a 20% foreign homebuyers' tax on the sale of homes to individuals who are not Canadian permanent residents or citizens.
Canadians are set to go to the polls on September 20.
By Fergal McAlinden24 Aug 2021
https://www.mpamag.com/ca/news/general/trudeau-vows-ban-on-foreign-buyers/303209?utm_source=GA&utm_medium=20210824&utm_campaign=MBNW-Breaking-2-20210824&utm_content=CAB225E9-A56E-4453-BA7A-30CBD695B619&tu=CAB225E9-A56E-4453-BA7A-30CBD695B619