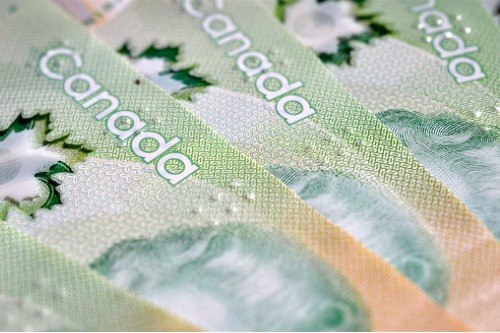 Canada plans to increase its mid-term debt ceiling by 57% as it embarks on record borrowing to fight the COVID-19 pandemic.
Prime Minister Justin Trudeau's government will put forward a bill to raise the maximum borrowing level to CA$1.83 trillion ($1.41 trillion), up from a current limit of CA$1.17 trillion, the government said in budget documents released Monday. The new amount is expected to cover projected borrowings until the end of the fiscal year 2023-24.
Canada is raising the cap as part of a broad plan to cushion the economy from the consequences of the pandemic. Finance Minister Chrystia Freeland projects a CA$381.6 billion deficit in the current fiscal year, up from an earlier estimate of CA$343.2 billion.
For the fiscal year that begins April 1, the deficit is expected to be CA$121.2 billion. The projection is CA$50.7 billion for 2022-2023.
"The best way for Canada to honour our credit obligations is to have an strong and growing economy," said Freeland. "We also understand the importance for capital markets, for rating agencies, of forward guidance."
The Canadian dollar weakened to CA$1.3005 per US dollar as of 5:03 p.m. in Toronto. It had traded as high as CA$1.2923 on Monday morning.
Gross debt issuance for the current fiscal year is expected to be CA$703 billion, unchanged from projections made in July. But the government is turning to short-term markets for a greater share of the money. Treasury bill issuance will rise to CA$329 billion, about CA$35 billion more than previous estimates, while issuance of two, three, and five-year bonds will decline.
Canada's five-year bond yield marginally declined to 0.430% from 0.433% before the budget figures were released.
For fiscal 2021-22, Canada plans to join other Group of Seven countries including Germany and the UK in selling green bonds. Earlier this month, Canada Mortgage & Housing Corp., a federal agency, said is working on a new framework that will allow it to sell sustainable-labelled debt. The government said it's also considering reopening its 50-year bond.
https://www.mortgagebrokernews.ca/business-news/trudeau-set-to-raise-canada-debt-ceiling-335788.aspx?utm_source=GA&utm_medium=20201201&utm_campaign=MBNW-Newsletter-20201201&utm_content=CAB225E9-A56E-4453-BA7A-30CBD695B619&tu=CAB225E9-A56E-4453-BA7A-30CBD695B619