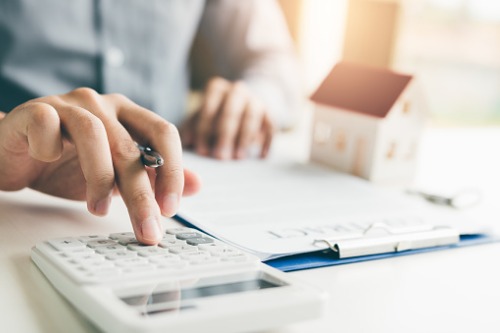 With Canada crashing headlong into what could be another destabilizing run-in with COVID-19, the economic uncertainty of April and May is returning full-bore to the Canadian marketplace. It's disturbing news for homeowners, particularly those nearing the end of their mortgage deferral periods. If the unthinkable happens, and these borrowers lose both their income and their deferral protections, many will be wondering what a Plan C would even look like.
Borrowers leveraging alternative lending solutions, like those offered by mortgage investment corporations (MIC), are bobbing along in the same boat. The plan may be to use a MIC's capital for only six or 12 months before making the move to a mainstream A or B lender, but adhering to that timeline is never guaranteed.
"Life happens," said Loren Hawkins, national manager of broker relations for ThreePoint Capital. "Somebody's intent may be to get out of the deal in 12 months, but something happens that the borrower didn't foresee coming down the road and then it's, 'Uh oh, we've got to renew!'"
Those potential surprises are why ThreePoint outlines its renewal process for borrowers right from the jump. The terms governing renewals, including fees and rates, are included in the initial commitment, which borrowers must not only read, but acknowledge they have understood.
"The borrower has to initial it, so they know when the broker's going through on the initial commitment, 'Here's what it looks like should you have to renew with ThreePoint'," Hawkins said.
It's a unique level of transparency in the MIC space, one that should give borrowers peace of mind should their plans go awry. If their 12-month window needs to be opened a little wider, they know they have a means for doing so – and exactly what it will cost.
"It takes the stress and anxiety away from that client, and allows them to move forward with the confidence that, if they need us, we'll be here to provide a reliable, affordable fall-back plan," said Hawkins, adding that the fees involved with a ThreePoint renewal range from a minimum of $250 to a maximum of a quarter-point of the amount needing to be renewed. That's a solid deal in today's MIC space.
Being clear about procedures and costs can also alleviate any potential conflicts should a borrower need to unexpectedly renew, a safeguard that reflects well on both the MIC and the broker involved. Establishing a pattern of clarity and honesty at the outset of a lending relationship is one of the most effective ways of securing repeat business.
"It takes any possible confrontation out of the equation right up front," Hawkins said.
Apples to apples
Because most borrowers who work with MICs aren't apprised of them beforehand, the cost of renewals can come as a shock. The fees, which the borrower never expected to pay, can be high, the interest rate just as ugly. The overall cost of the loan balloons, and what was once an affordable six- or 12-month fix suddenly becomes a fresh source of financial pressure.
"There've been a lot of times where we will see low rates and low fees advertised, but the hidden pieces completely alter the final cost," Hawkins said, adding that many MICs ask borrowers to renew after only six months as a means of squeezing added profits from renewals. "We've seen where an initial rate of 6% was there, and then the renewal rate is upwards of 9%, with anywhere between 2-4% in a renewal fee. That makes a big difference when it comes to comparing MICs. The comparison has to be apples to apples."
The apples ThreePoint has in its cart speak to the entire cost of a loan, not just the interest rate – something Hawkins believes too many consumers are focused on.
"Rate is not everything," he said. "It's the terms and conditions of an offering that are more important. Pre-payment options. Flexibility. Those are the things that a broker and a client should really focus on."
2020 may wind up going down as the most unpredictable year in most Canadians' memories, but 2021 is sure to give it a run for its money. In uncertain times like these, MICs are a critical addition to a broker's arsenal of solutions. But for a MIC-sourced loan to be truly beneficial, to truly give borrowers peace of mind, they must have a full picture of what they are signing up for. With its transparent renewal process, ThreePoint Capital gives them just that.
https://www.mortgagebrokernews.ca/news/uh-oh-weve-got-to-renew-335786.aspx?utm_source=GA&utm_medium=20201201&utm_campaign=MBNW-Newsletter-20201201&utm_content=CAB225E9-A56E-4453-BA7A-30CBD695B619&tu=CAB225E9-A56E-4453-BA7A-30CBD695B619