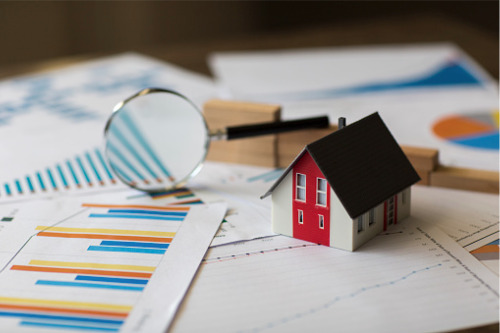 Projections for 2020 went out the window by about the third week in February. What was supposed to be a year of restrained real estate sales and sluggish economic growth wound up generating both a full-on housing boom and a whiplash-inducing recession. The uncertainty of the past seven months makes projecting next year's real estate activity a daunting challenge, but as 2021 draws near, any insight into what's coming around the bend is sure to receive more than a passing glance from Canadian investors, realtors, and mortgage brokers.
PwC Canada and the Urban Land Institute recently teamed up to share their take on where Canadian real estate is headed in 2021. The groups' Emerging Trends in Real Estate report, released on October 15, paints a picture of a housing market in which buyers, sellers, and developers have been forced to adjust to a plethora of destabilizing changes, from new short-term economic realities to market fundamentals that may be altered forever.
"The coming year will be all about embracing opportunities to be resilient in the face of uncertainty, while shifting strategies in anticipation of market headwinds," says Frank Magliocco, PwC Canada's national real estate leader. "For the first time in a few years, we're hearing divergent views from industry players about issues like the future of office spaces and the urbanization and suburbanization trends."
Based on a collection of interviews and surveys with almost 3,000 commercial investors, real estate advisors, banks, and builders, the report, at 117 pages, is a rather gargantuan summation of the perceived trends shaping Canadian real estate. Here are a few of the most relevant highlights.
Residential real estate
There was little consensus around what might happen in the residential sector. Some respondents felt that urbanization could stall if remote work begins drawing people from densely populated and expensive cities to more affordable centres nearby. One Toronto developer reported having already adapted its strategy as a way of getting ahead of the urban exodus, resulting in looking "further afield" for development opportunities.
The urban exodus theory, however, is roundly contradicted by the fact that demand for low-rise homes in suburban locations has remained high throughout the pandemic. The report lists "18-hour cities" – vibrant metros that are international in flavour but not quite on the scale of Toronto – as being particularly attractive for homebuyers. Quebec City, Halifax, Waterloo, and London are provided as examples. Still, PwC expects housing activity to slow across Canada "at least for the next year."
Concerns over condo prices were mostly confined to the GTA, but the softening currently affecting the city's condo market is expected to be short-lived. Many interviewees were of the opinion that condo living itself might be in need of a rethink, as being cooped up in a 500-square-foot box has become a version of hell for people who spent much of the spring inside their units.
"A number of features are being incorporated to make condos more attractive to buyers, such as videoconferencing rooms, dedicated areas for parcel and grocery deliveries, improved amenities and tools to create more connected communities," reads the report.
When asked to rank their local markets on a scale of one to five across six different metrics, the top four were Toronto (with an average score of 4.23), Vancouver (4.22), Montreal (3.8), and Ottawa (3.56). The three lowest-ranked markets were Saskatoon (2.46), Halifax (2.58), and Calgary (2.61).
Commercial real estate
Somewhat unsurprisingly, warehousing and fulfillment was the commercial sub-sector tapped by most respondents as having the brightest prospects. The ubiquitousness of e-commerce was cited as a major factor, but those interviewed said that supply chain disruptions experienced by some companies during the pandemic have prompted them to keep more inventory on hand, leading to an increased need for storage space. Survey respondents gave the prospects of fulfillment spaces a ranking of 4.67 while those of warehouses received a 4.0.
Multifamily residential properties, particularly those for moderate income earners, are also expected to perform well in 2021. The report says demand may shift, "with renters and homebuyers looking to live in townhouses and mid-rise buildings rather than larger towers that have been the trend in urban centres in recent years", but the higher rents associated with townhouses could keep many renters in this particular income range in place. Interviewees gave this asset class's future a 3.79.
Medical office, which received a 3.75 from respondents, is another category expected to offer investors stability in 2021. The COVID-19 pandemic has resulted in a rise in the adoption of virtual health services but, as the report states, "there will be an ongoing need for physical space for care that can't be delivered digitally as well as for diagnostic equipment." One interviewee theorized that some healthcare facilities could take up unused space in high-traffic community locations like malls and smaller plazas.
Proptech
Considering the rapid evolution of real estate technologies over the past decade, it's not as if the industry in Canada was in need of an innovation trigger, but COVID-19 gave the sector a hearty shove into the future. One respondent said property-related technology "has accelerated by a decade" during the pandemic.
The same business continuity solutions – videoconferencing, cloud technologies – that have kept real estate humming are expected to generate continued demand in 2021, as are those that support safe re-openings of office and retail properties.
Continued growth is expected to be seen in technologies that encourage customer engagement and sales, such as virtual tours, voice-activated devices that can guide buyers through a home, and pre-sale tools that help buyers whittle down their lists of prospective properties to visit.
But it was construction tech that respondents said would be the most impactful disruptor in 2021.
"Many interviewees believe that modular construction solutions that address labour shortages have reached the point where they make more sense from a cost perspective and are seeing greater adoption as a result," the report says, adding that construction companies are showing heightened interest in "digital twin technologies" that use sensor data to improve design and construction processes.
https://www.mortgagebrokernews.ca/news/what-are-the-emerging-trends-for-canadian-real-estate-in-2021-334558.aspx?utm_source=GA&utm_medium=20201230&utm_campaign=MBNW-Newsletter-20201230&utm_content=CAB225E9-A56E-4453-BA7A-30CBD695B619&tu=CAB225E9-A56E-4453-BA7A-30CBD695B619