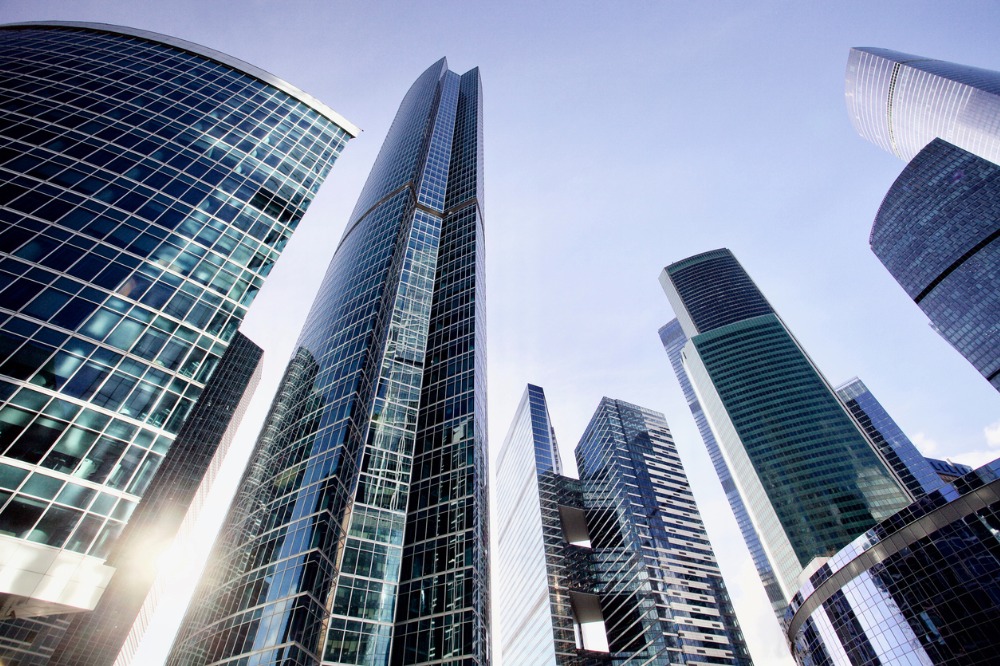 Last week, CMLS Financial appointed Norm Taylor its new vice president and managing director of real estate finance for British Columbia. In his new role, Taylor will be tasked with growing the company's commercial lending and brokerage business across Western Canada, a tall order considering the high level of COVD-19-triggered uncertainty plaguing the country's commercial space, but an enticing opportunity for someone who enjoys working outside his comfort zone.
"It's personally very exciting for me," he says.
Rather than seeing his new duties as an uphill battle against the destabilizing forces of COVID-19, Taylor says now is an opportune time for commercial real estate brokerages to expand their reach.
"It's times like this, when you have economic uncertainty, that advisory in the real estate finance market is ripe to accelerate and become more valuable to both borrowers and to lenders," Taylor says. "Whenever you get economic uncertainty, people are looking for clarity. They want professional expertise."
A commitment to social distancing means the jury is still out on the future of the retail, office, and hospitality sectors, but Taylor is bullish on the overall health of the commercial space in Canada.
"We're seeing an increase in the amount of people wanting to buy commercial real estate. We're seeing an increased demand in the amount of capital flowing into mortgage investments to be placed into commercial real estate. I think the industry ranks really, really high right now," he says.
Finding opportunities
Taylor's pick of the litter in terms of asset class won't surprise too many commercial market-watchers.
"The number one asset class for growth right now is industrial, especially when it comes to supply-chain logistics," he says. "Any industrial that's along the supply chain thoroughfares or servicing a major urban marketplace is sought-after real estate."
He expects demand for multifamily properties and developable land to remain strong as well. Some may wonder just how much desirable developable land even exists near large Western Canadian cities, but Taylor feels commercial investors need to view development opportunities from a different angle.
"We're so quick to say, 'We're running out of land,' but it's about looking at what's currently sitting on the land because there's a lot of opportunity for redevelopment that exists today," he says, citing as an example the development boom happening in Vancouver's Mount Pleasant neighbourhood.
"It was difficult to assemble those parcels of land, but it's been done," he says. "And it will continue."
Outside of Vancouver, one commercial market Taylor has his eye on is Calgary. The city's office sector has been brutalized by a half-dozen years of shaky oil prices, but Taylor says its industrial space is ready to take off.
"That economy is changing," he says, referring to the long-awaited, and much needed, diversification of Calgary's marketplace. "And it's becoming a distribution hub as well. There have been some organizations that have looked to centralize up there and do more of a hub-and-spoke model" rather than pay the higher real estate prices and operational costs associated with doing business in British Columbia.
"Calgary will come back. It's been a long run for them," he says.
When asked about the specific goals he has for CMLS, Taylor says he hopes to bring an approach to commercial lending that is currently more prominent in the United States and United Kingdom, where commercial brokers act as debt advisors to their clients rather than simply playing the role of deal-maker. It's a shift in mindset that could bring new levels of service and client advocacy to the Canadian commercial sector.
"When I look to the U.S. and the U.K., I think they're a step ahead of us," he says. "That's a place that I can play very well."
https://www.mortgagebrokernews.ca/news/where-are-the-opportunities-in-western-canadian-commercial-real-estate-334463.aspx?utm_source=GA&utm_medium=20201022&utm_campaign=MBNW-Newsletter-20201022&utm_content=CAB225E9-A56E-4453-BA7A-30CBD695B619&tu=CAB225E9-A56E-4453-BA7A-30CBD695B619